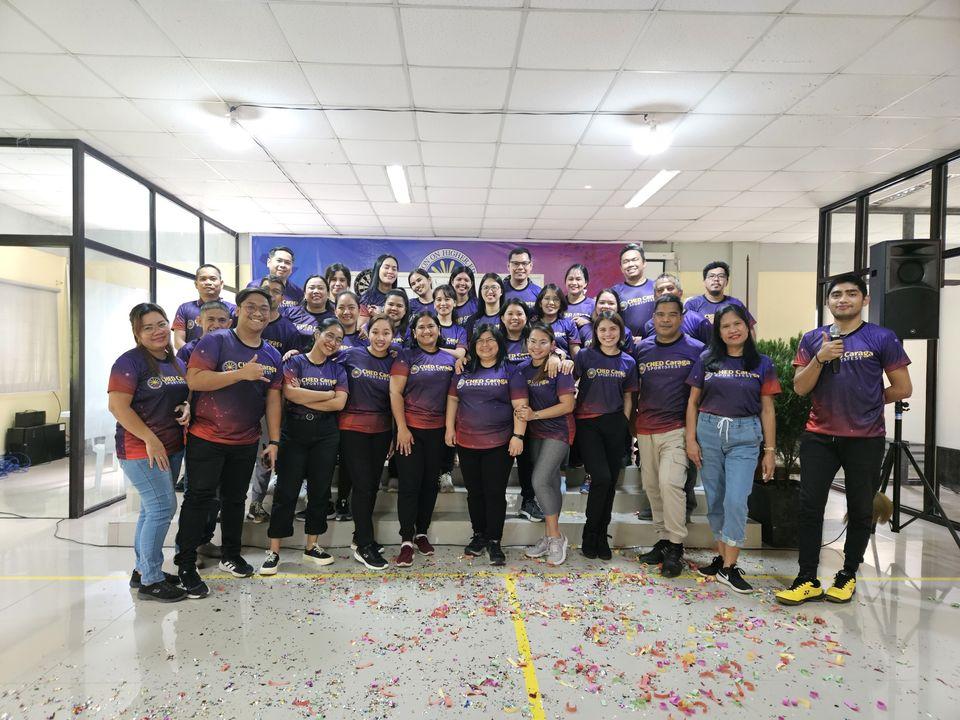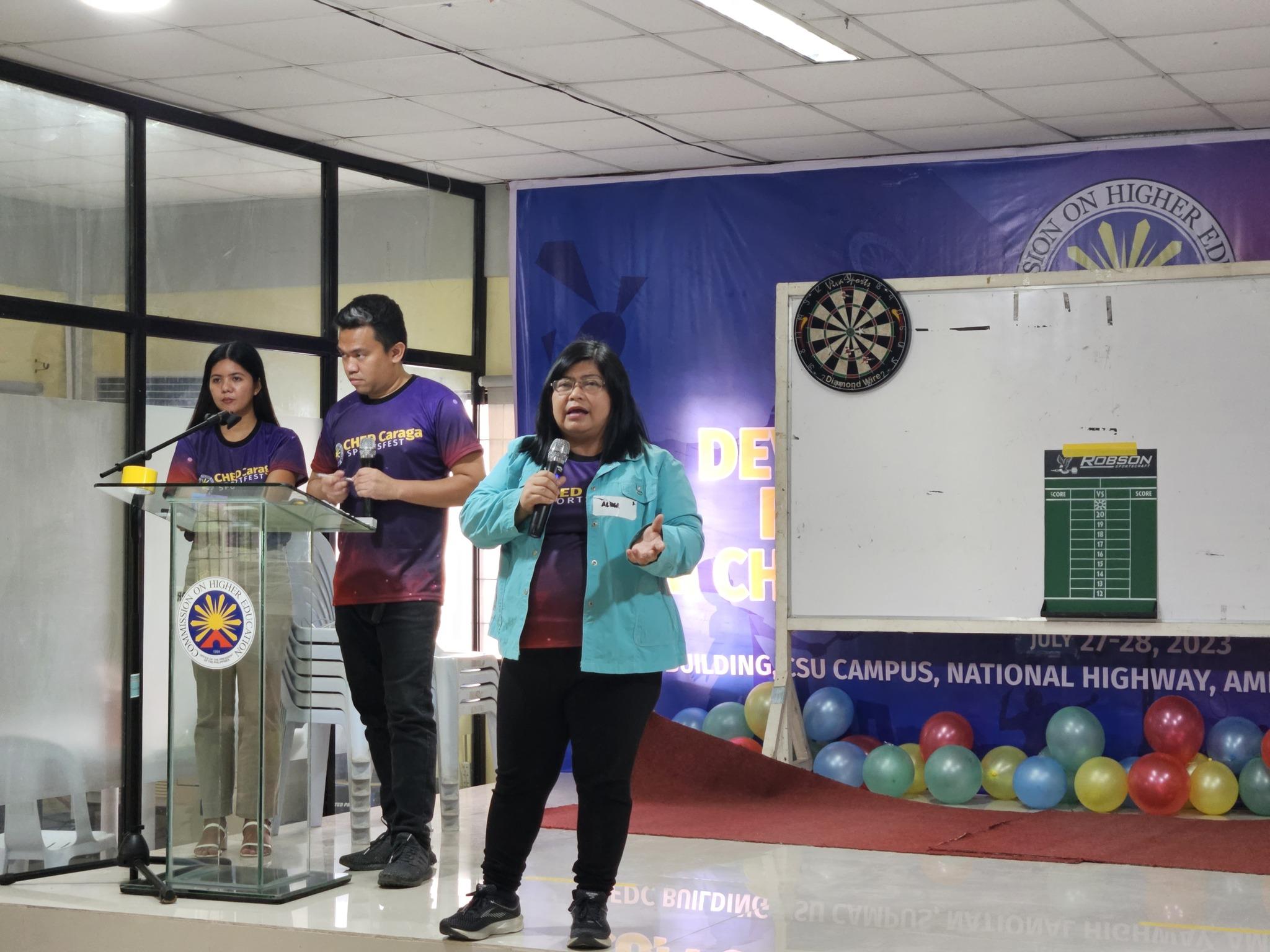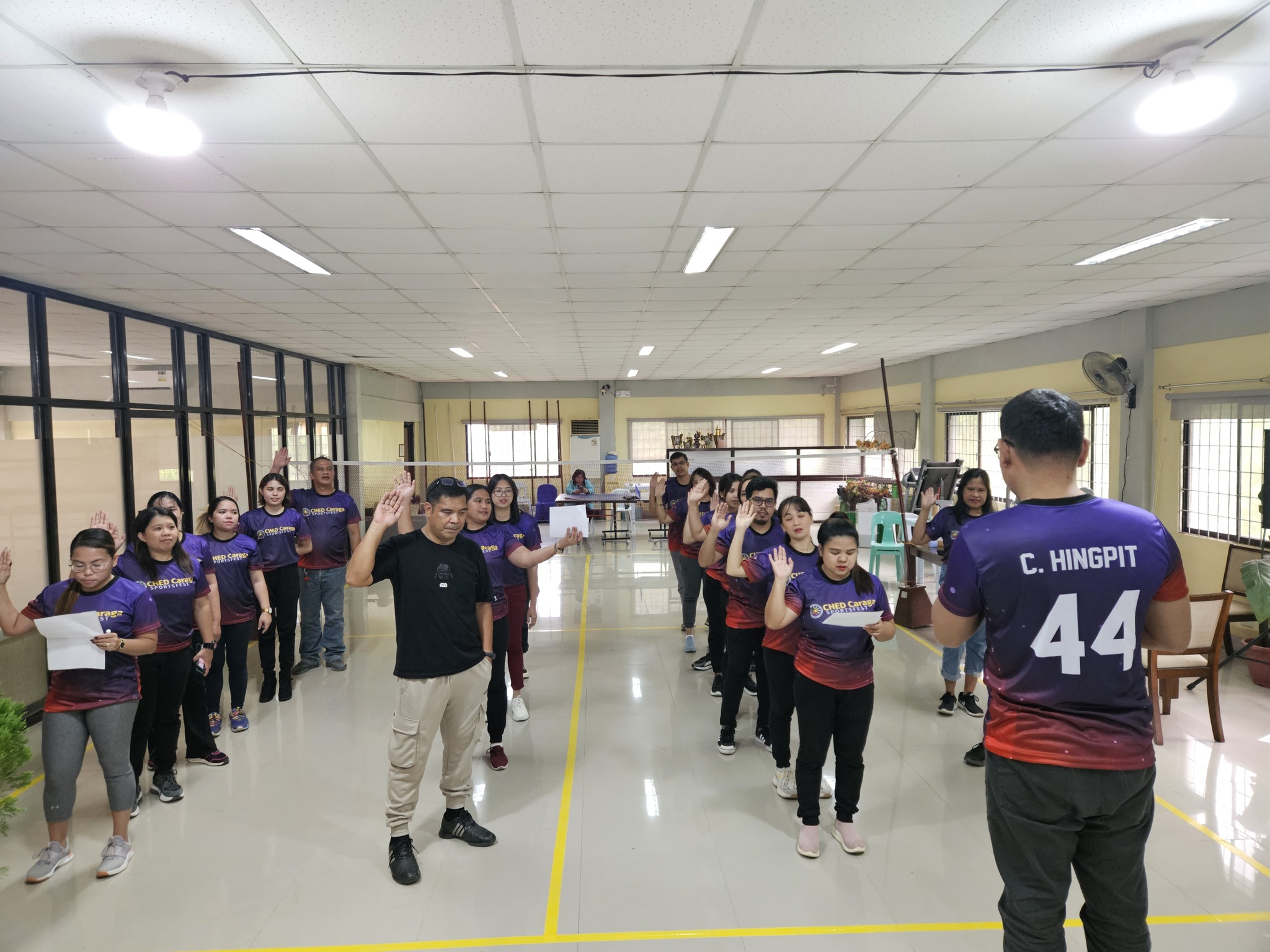 363784273_677847301054110_4372775873790728576_n
363737533_677847134387460_2810201608273623464_n
363812454_677846951054145_6059784055435929089_n
363804498_677847077720799_5360799342009939218_n
On July 27 to 28, 2023, the personnel of the Commission on Higher Education – Caraga Regional Office (CHED Caraga) enjoyed a series of activities for mental and physical wellness during the Developing Agile Leaders for Higher Education Cum CHED Caraga Sportsfest 2023.
The morning session on the 27th involved a series of seminars on Mental Health conducted by invited resource speaker, Dr. Agnes L. Cullantes, MD, MPM, who is the Medical Officer IV of the Department of Health Caraga Region.
Various sports competitions were then conducted in the afternoon of the 28th, where the CHED Caraga personnel were divided into four teams to compete in a series of sports competitions that challenge the physique and mind. The games held were as follows:
• Table Tennis
• Scrabble
• Darts
• Badminton
• Chess
The competitions involved various categories: Men's, Women's, Mixed and Doubles.
OIC Director IV Ms. Alma Sy Patron gave a welcome message to inspire players, and the Oath of Sportsmanship was administered prior to the start of the competitions.
The championship rounds and following awarding ceremony was held on July 28th, with games also enjoyed by the personnel to build camaraderie and sportsmanship. The winning teams in their respective categories were as follows:
| | |
| --- | --- |
| Sports Activities | Winners |
| Badminton (Men's Doubles) | Team 3 |
| Badminton (Men's Singles) | Team 1 |
| Badminton (Women's Doubles) | Team 2 |
| Badminton (Women's Singles) | Team 2 |
| Badminton (Mixed) | Team 1 |
| Table Tennis (Men's Doubles) | Team 2 |
| Table Tennis (Men's Singles) | Team 1 |
| Table Tennis (Women's Doubles) | Team 2 |
| Table Tennis (Women's Singles) | Team 4 |
| Table Tennis (Mixed) | Team 2 |
| Darts (Mixed) | Team 3 |
| Darts (Men's Doubles) | Team 3 |
| Darts (Women's Doubles) | Team 1 |
| Scrabble (Women's Singles) | Team 2 |
| Chess (Men's Singles) | Team 3 |
| Chess (Women's Singles) | Team 2 |
| Patintero | Team 3 |
| Jumping Rope | Team 3 |
| Dragon's Tail | Team 3 |
| Overall Winner | Team 2 |