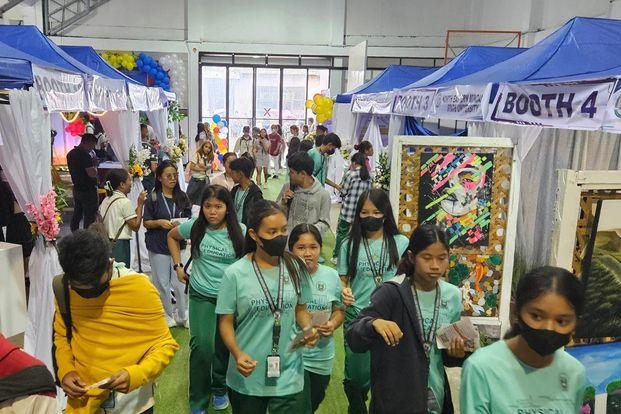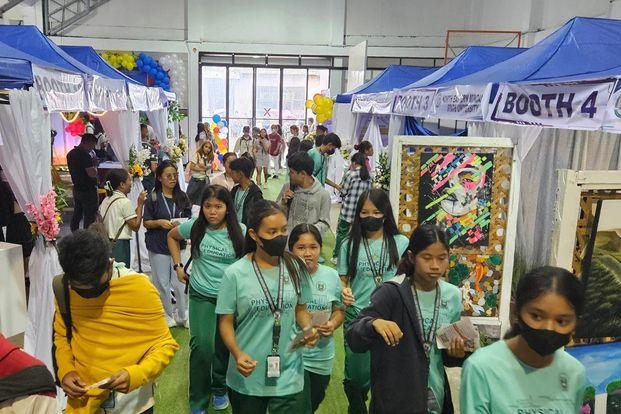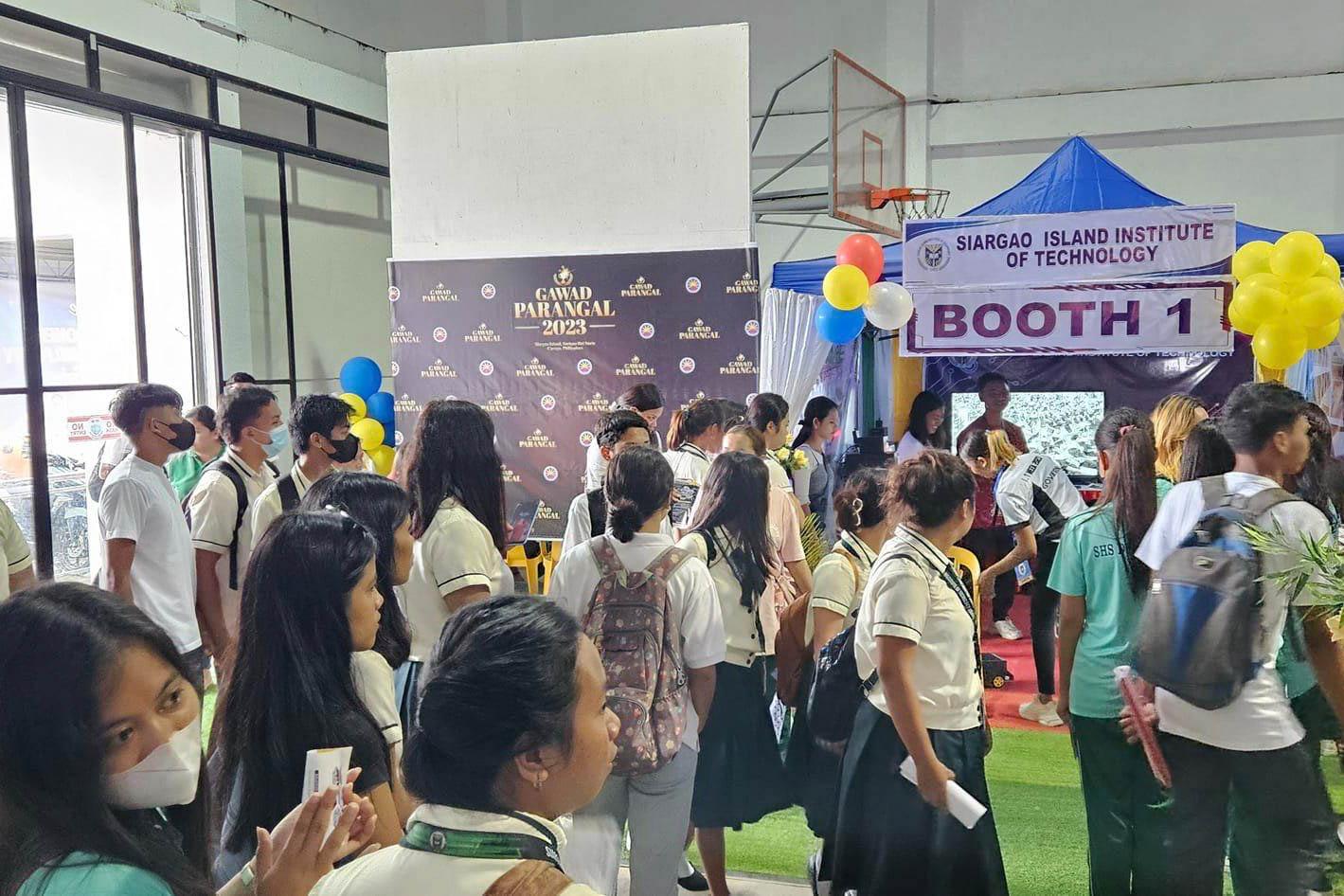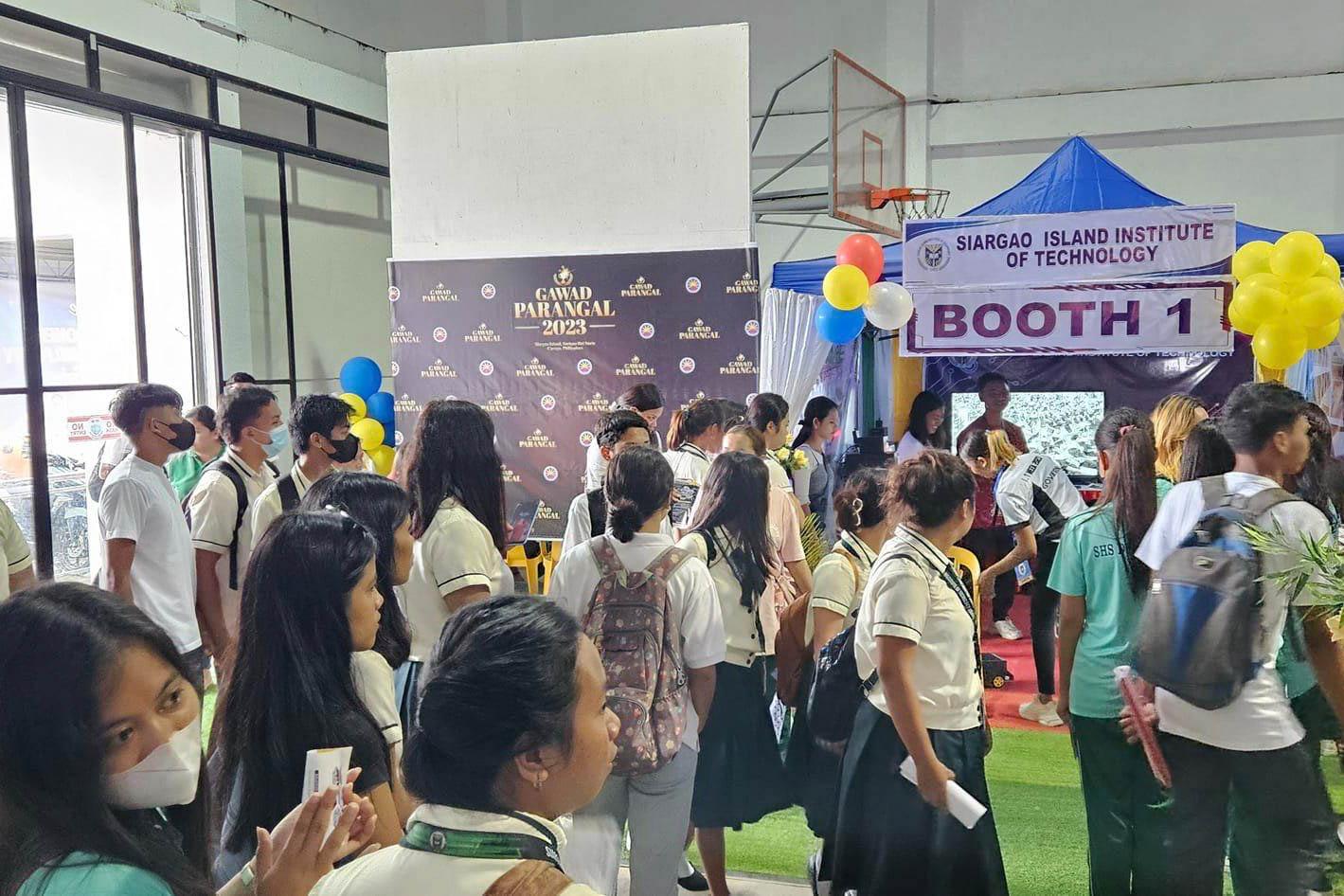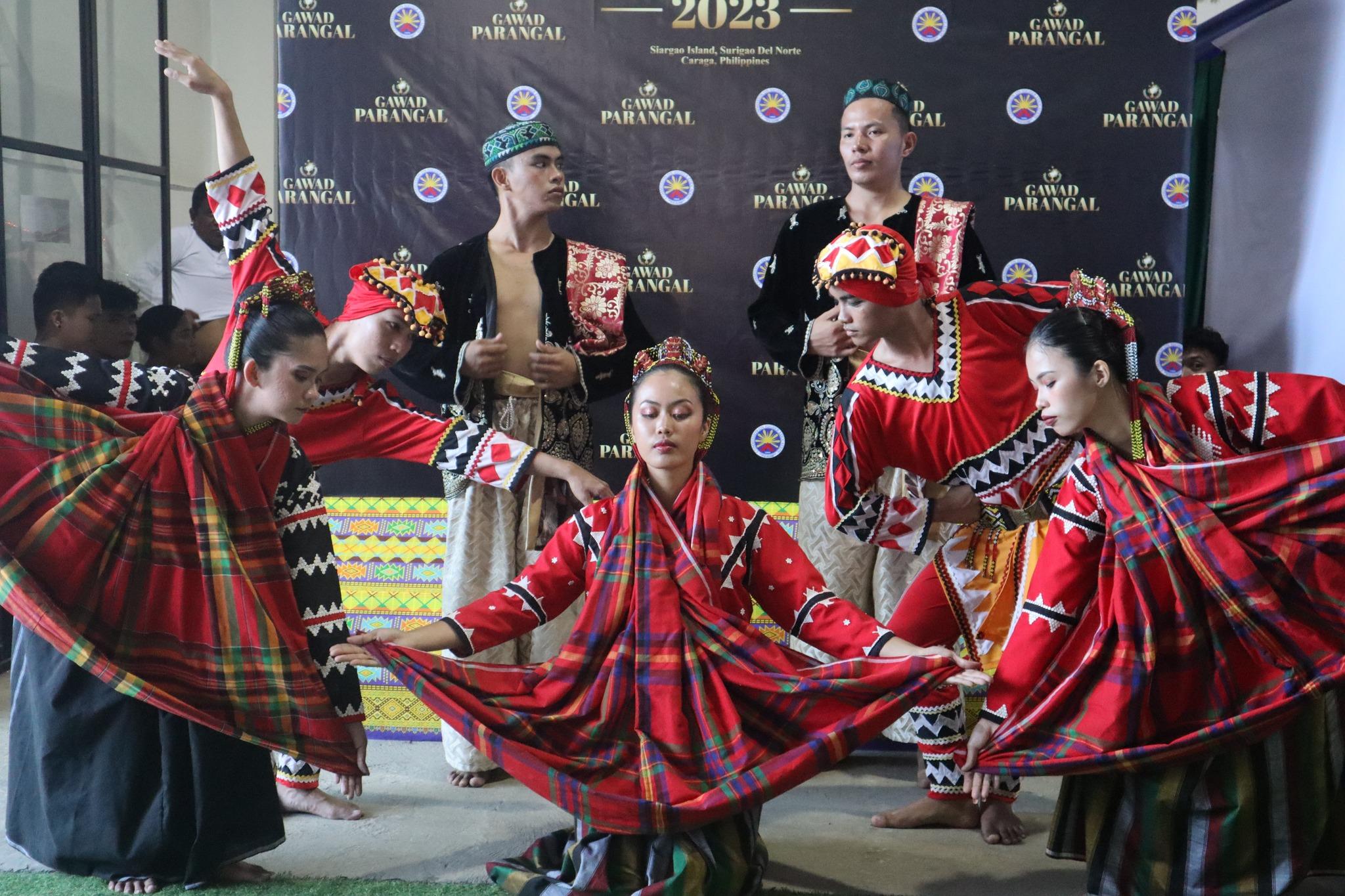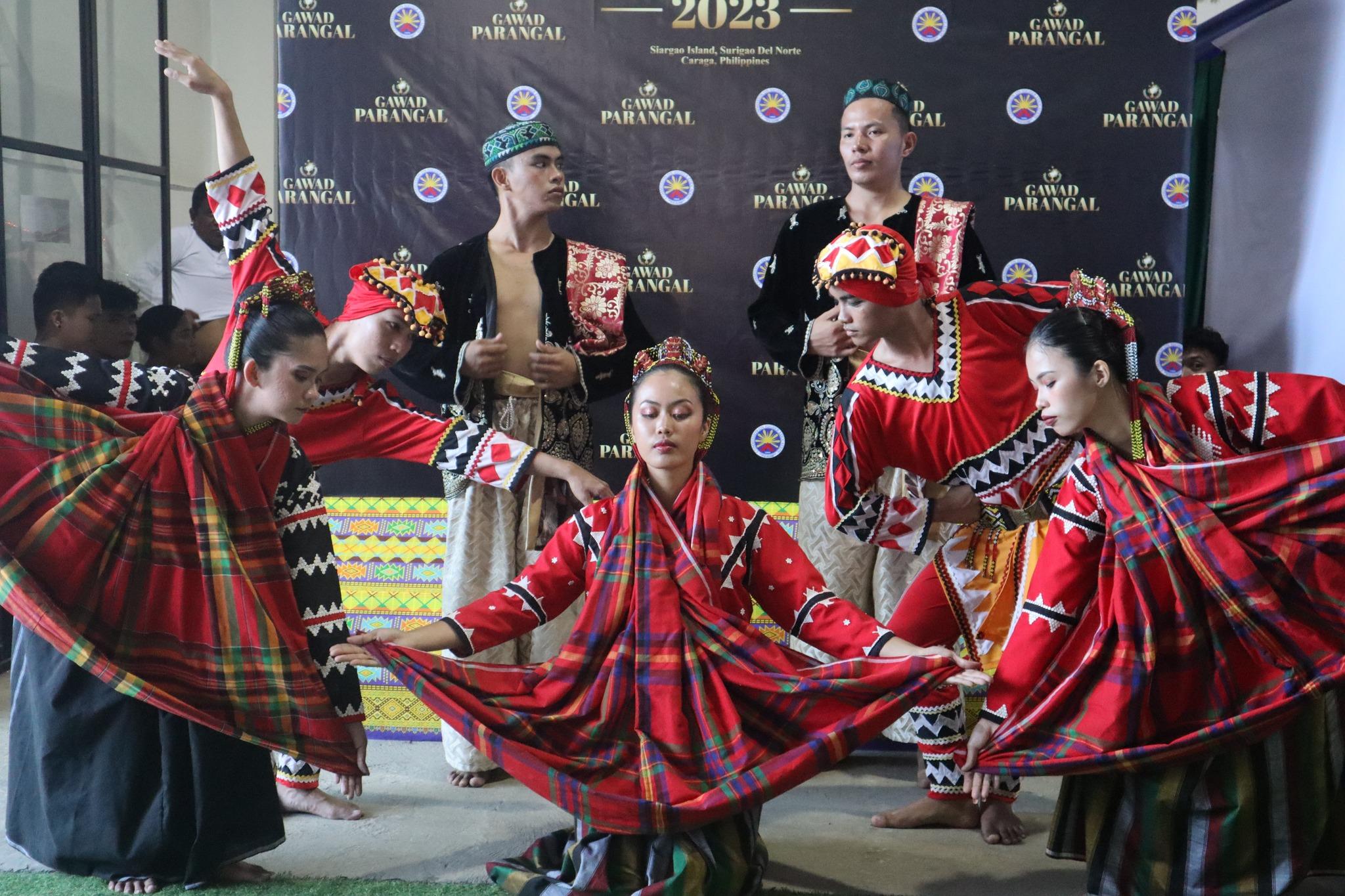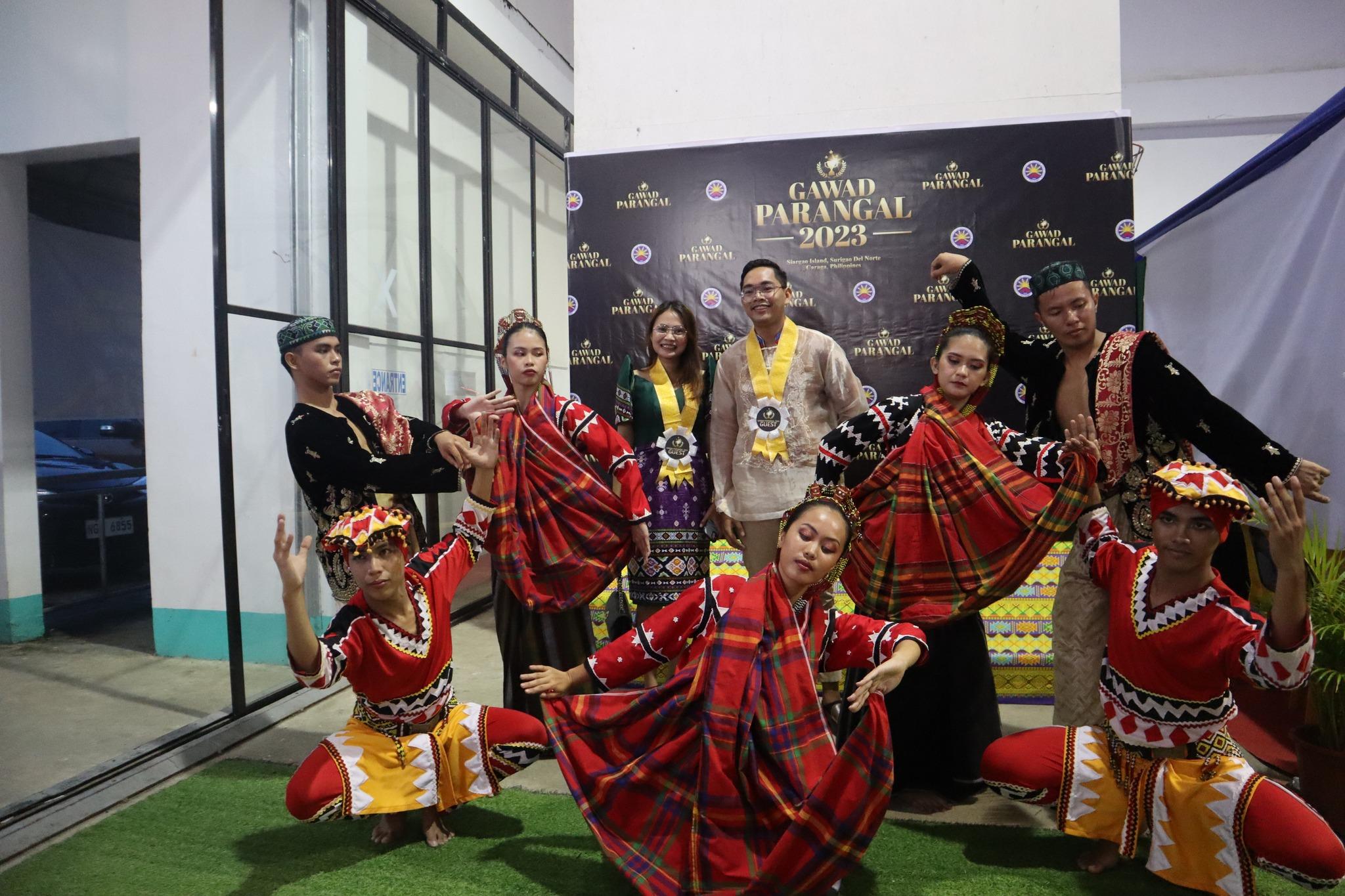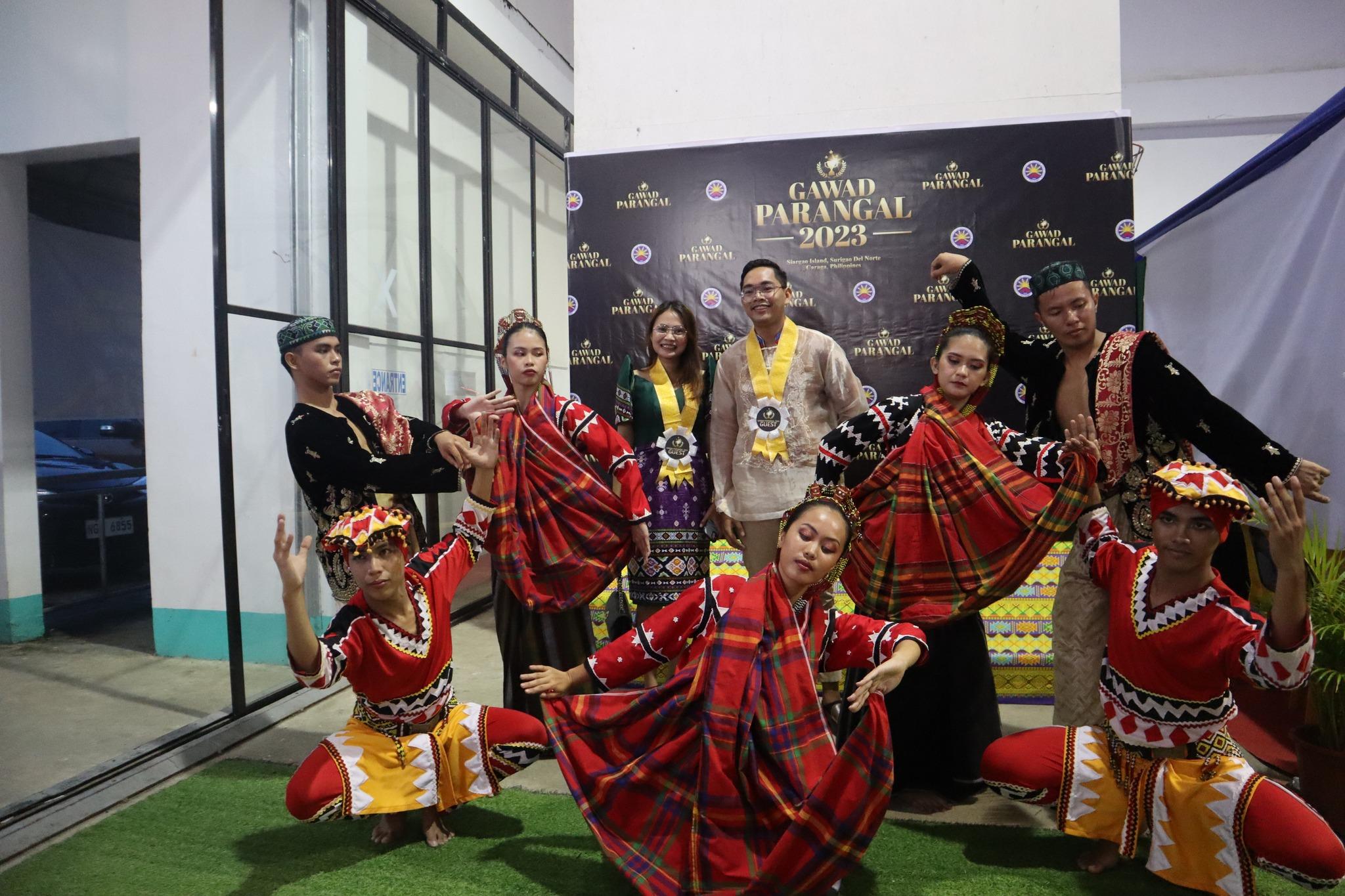 361576187_673024934869680_2792943008616291107_n
361652497_673024958203011_5316621361124055799_n
361632408_673027531536087_5299979207601645917_n
361540176_673027108202796_6557416656430791277_n
361654955_673024488203058_8768878383262486854_n
The Commission on Higher Education (CHED) Caraga Regional Office organized the Higher Education Institutions (HEIs) Techno-innovation Exhibit at Siargao Electric Cooperative, Inc. (SIARELCO) Hall in Dapa, Siargao Island as part of the activities held in celebration of the 3rd National Higher Education Day (NHED) and 29th CHED Founding Anniversary with the theme, "Ang May Mas Mataas na Pinag-aralan, Malakas, Matalino, at Mapagmahal sa Bayan."
The HEIs Techno-Innovation Exhibit opened from June 20 to 22, 2023 and served as a platform to showcase groundbreaking technological innovations and research projects spearheaded by participating institutions within the Caraga region. With participants ranging from public and private HEIs, to partner National Government Agencies (NGAs), and a science high school, the exhibit provided a unique opportunity to witness the brilliance of local talents and their potential to transform industries.
The exhibit was formally opened on June 20, 2023 with a ribbon cutting ceremony led by the three CHED Commissioners present – Comm. Ronald L. Adamant, Comm. Aldrin A. Darilag, and Comm. Marita R. Canapi. The ceremony was also witnessed by CHED Executive Director Atty. Cinderella Filipina S. Benitez-Jaro; the OIC Executive Director of the Unified Student Financial Assistance System for Tertiary Education (UniFAST) Atty. Ryan L. Estevez; the Directors from the CHED Central and Regional Offices; the Presidents and Key Officials of Caraga HEIs; and Local Government Unit (LGU) Heads and Key Personnel.
The esteemed guests and visitors were entertained with remarkable cultural performances by the Dulimbay Theater Arts Guild and the Budjong Chorale Ensemble of the Caraga State University (CSU) Center for Culture and the Arts.
In the days following, local senior high school students and personnel from Local Government Units (LGUs) visited and browsed through the exhibits and displays stationed around the SIARELCO Hall.
The exhibit brought together several esteemed institutions and organizations, all focused on promoting technological advancements and fostering innovation. The following were among the prominent participants at the HEIs Techno-Innovation Exhibit:
Agusan Del Sur State College of Agriculture and Technology
North Eastern Mindanao State University
Caraga State University
Surigao del Norte State University
Department of Agriculture – Caraga Region
Father Saturnino Urios University
Siargao Island Institute of Technology
Southway College of Technology
Surigao Education Center
Merchant Marine Academy of Caraga, Inc.
Philippine Science High School – Caraga Campus
The exhibitors showcased their expertise in agriculture, technology, environmental science, marine studies, and more. Attendees and visitors were able to witness firsthand the transformative potential of these advancements.
The success of the HEIs Techno-Innovation Exhibit sets the stage for future iterations of the event, inspiring greater participation and the development of more groundbreaking projects. It is hoped that these collaborative efforts will continue to drive technological advancements and contribute to the region and country's overall progress.
More stories and photos to follow regarding the activities conducted in celebration of the 3rd National Higher Education Day and 29th CHED Founding Anniversary! Stay updated by following the official CHED Caraga Facebook Page at www.facebook.com/chedcaragaph, and the official website at www.chedcaraga.ph.