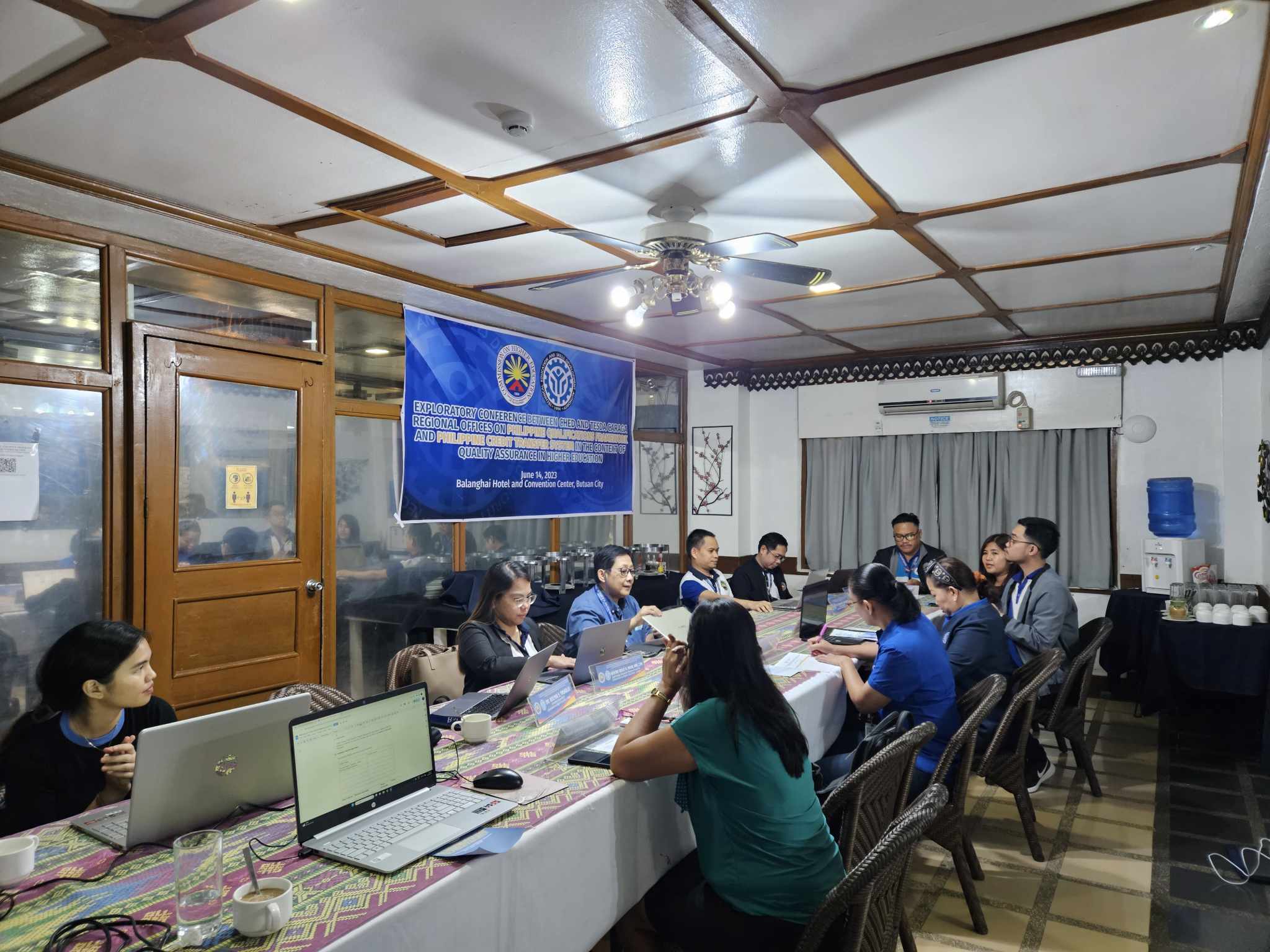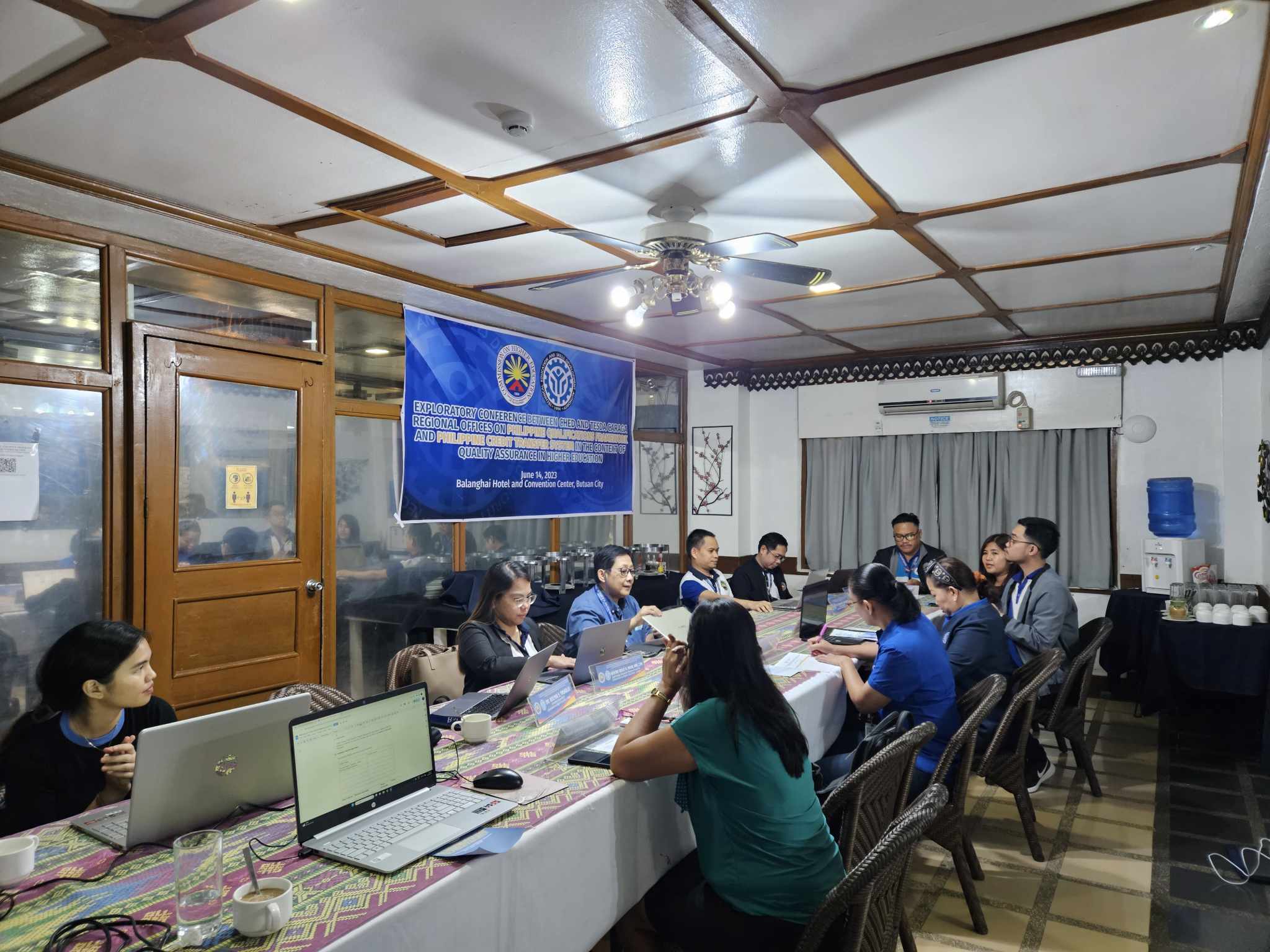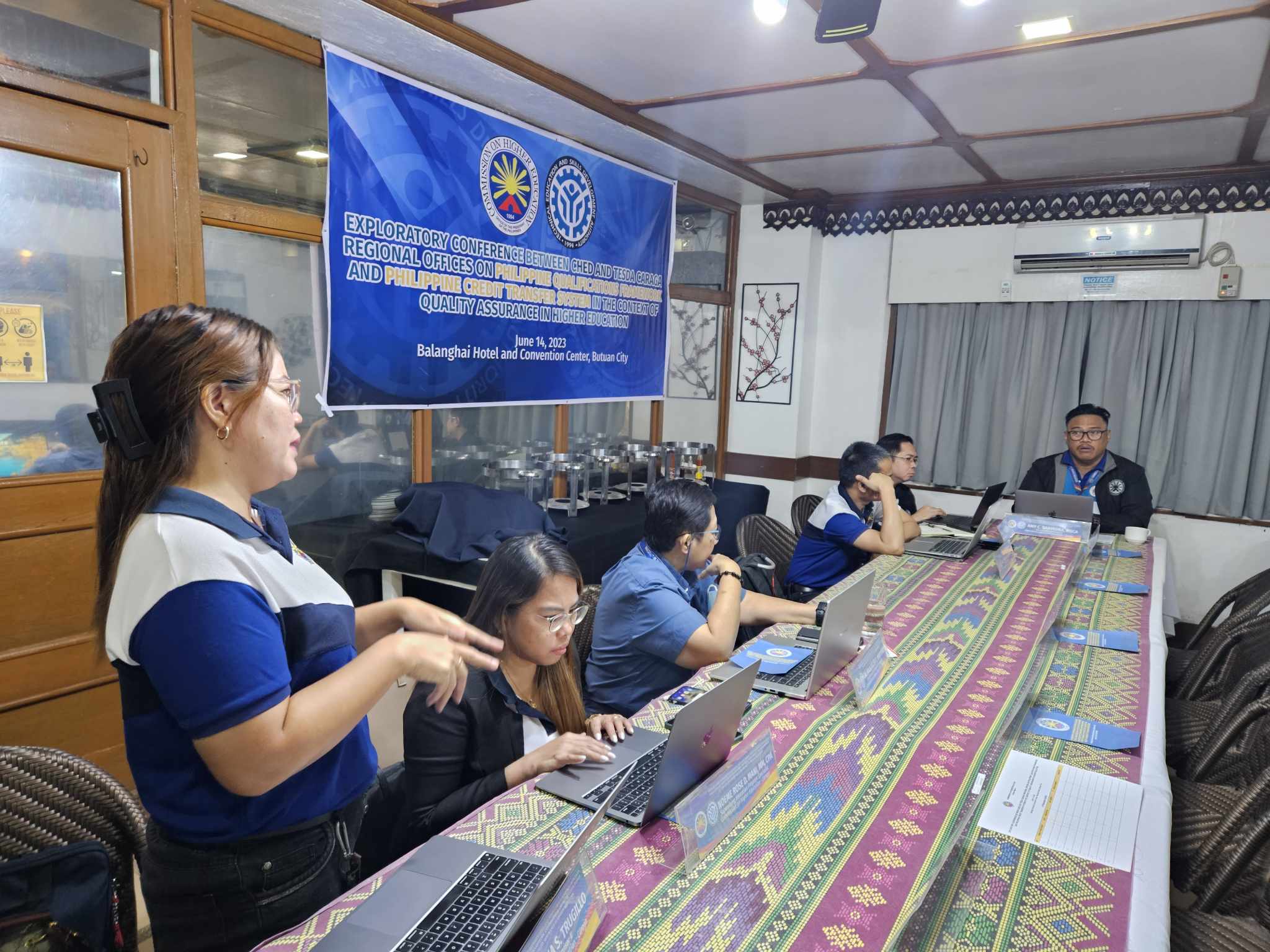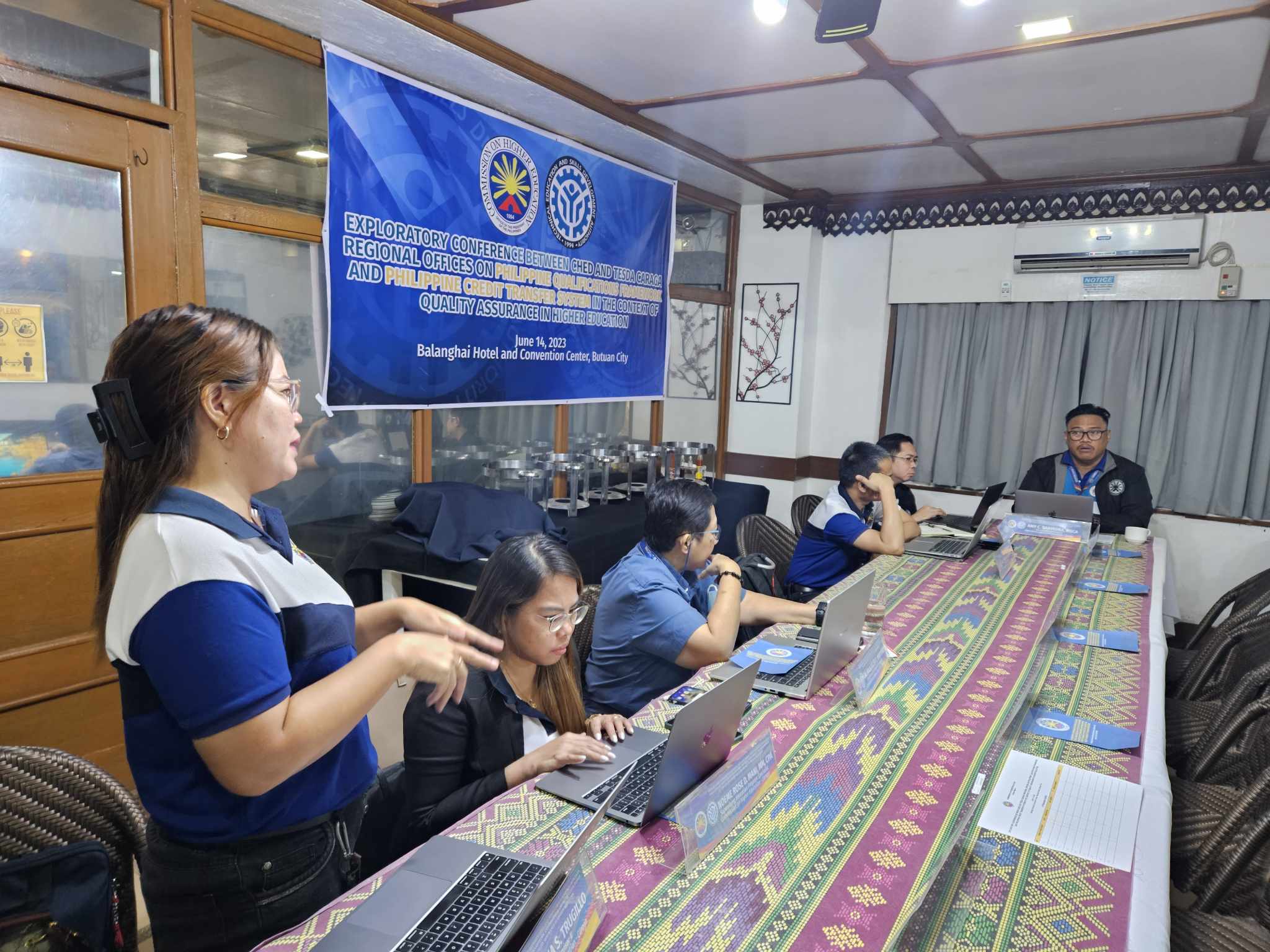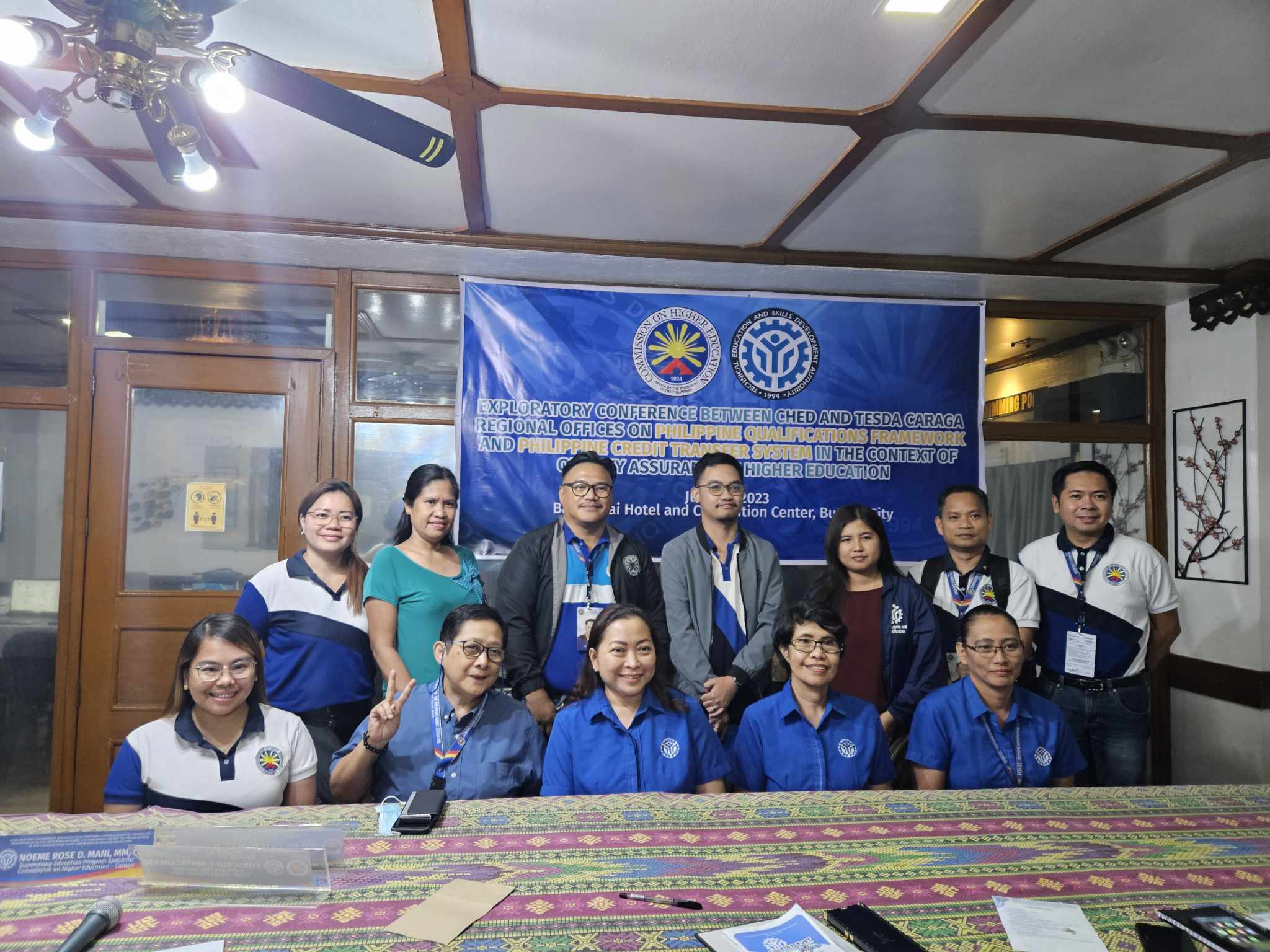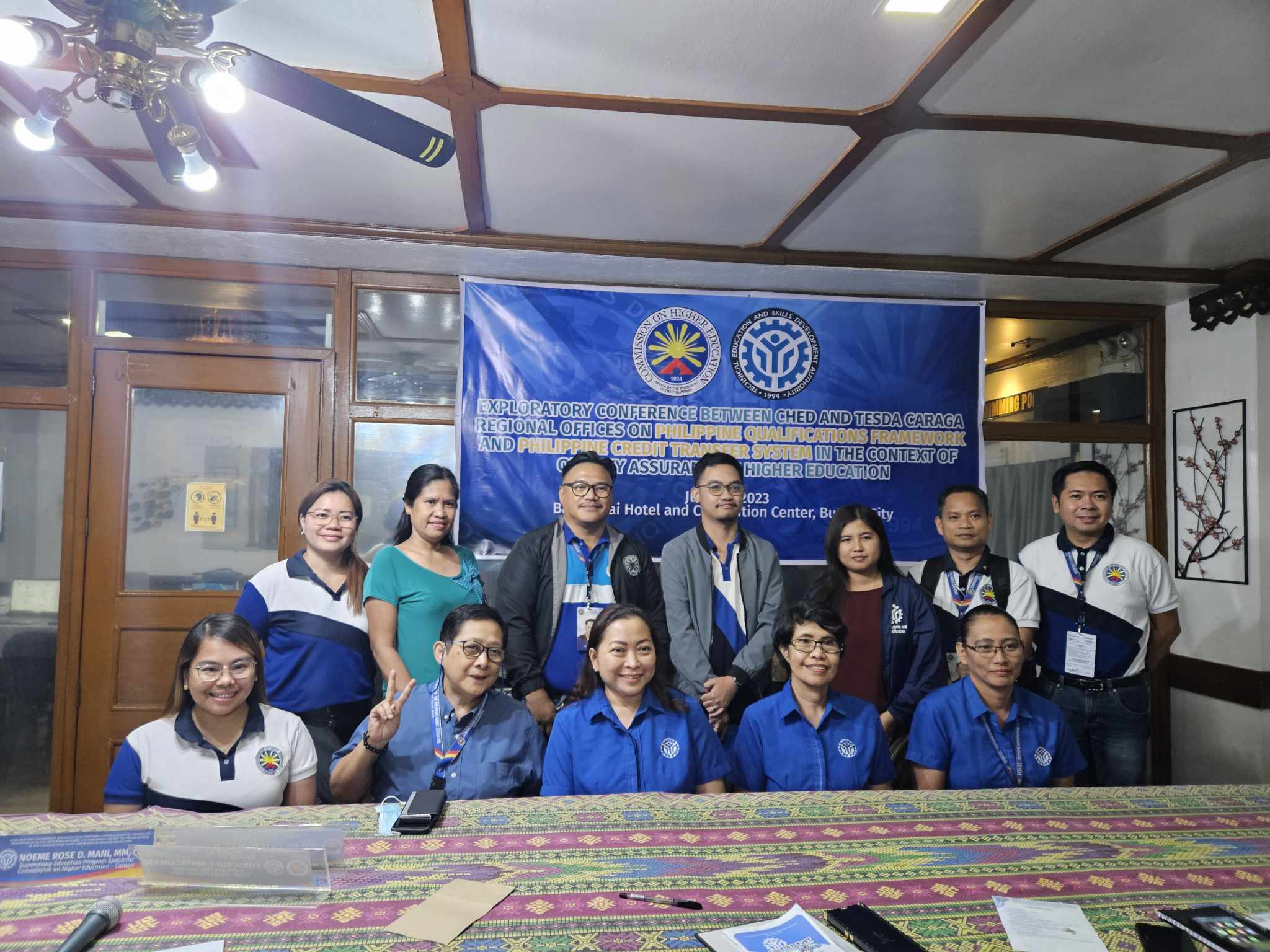 358120336_149422661489514_8650476617395342515_n1
358418854_1460903308085322_3519565429577680276_n1
358486928_100867066408836_1605861954757709001_n1
358330646_211875841818250_2404061908549142160_n1
358360826_2001669316870577_8406026275697407145_n1
358427004_292998026474468_8341061837376111491_n1
358492579_1237366366983683_7155777992919821241_n1
The Commission on Higher Education – Caraga Regional Office (CHED Caraga) conducted an Exploratory Conference with the officials of the Technical Education and Skills Development Authority (TESDA) Caraga Regional Office on the Philippine Qualifications Framework (PQF) and the Philippine Credit Transfer System (PCTS) in the Context of Higher Education. This meeting was held on June 14, 2023 at the Kapehan sa Balanghai Meeting Hall, Butuan City.
In accordance with the pertinent provisions of Republic Act (RA) No. 7722, otherwise known as the "Higher Education Act of 1994" and R.A. No. 10968 otherwise known as "PQF Act", CHED is mandated to promote quality and relevant higher education in the Philippines and institutionalize the PQF to encourage lifelong learning, develop standards for qualifications aligned with industry standards, and ensure compliance of Higher Education Institutions (HEIs).
Thus, as part of the advocacy activities related to the Regional Cascading of PQF and the PCTS in the Context of Quality Assurance in Higher Education conducted by CHED Caraga among stakeholders, the exploratory conference was held to discuss and determine the challenges, issues and concerns to be addressed to further ensure the successful implementation of the Philippine PQF and PCTS.
The members of the Technical Division gave presentations of comparison and analysis between the curricula of TESDA Diploma Programs and CHED Baccalaureate Programs, with issues and concerns highlighted per discipline handled by each supervisor. This was followed by a thorough discussion between the two partner agencies on ways forward to improve and align curricular programs.
The identified key concerns and ways forward were then consolidated into a report that was presented during the subsequent orientation on PQF and PCTS with Caraga HEIs. The report will then incorporate the concerns, queries, and suggestions expressed by HEIs, and will be raised to the CHED Central Office to be taken into consideration during the policy-making process for the PQF and PCTS.
Present during the exploratory conference were the following TESDA Caraga officials: Chief of the Regional Operations Division, Ms. Liza B. Budtan, Supervising TESD Specialist, Ms. Consuelo T. Destacamento, Senior TESD Specialist, Ms. Maria Cristina V. Soberano, TESD Specialist I, Ms. Janine E. Corro, and Support Staff, Mr. Fahad S. Bongcarawan.