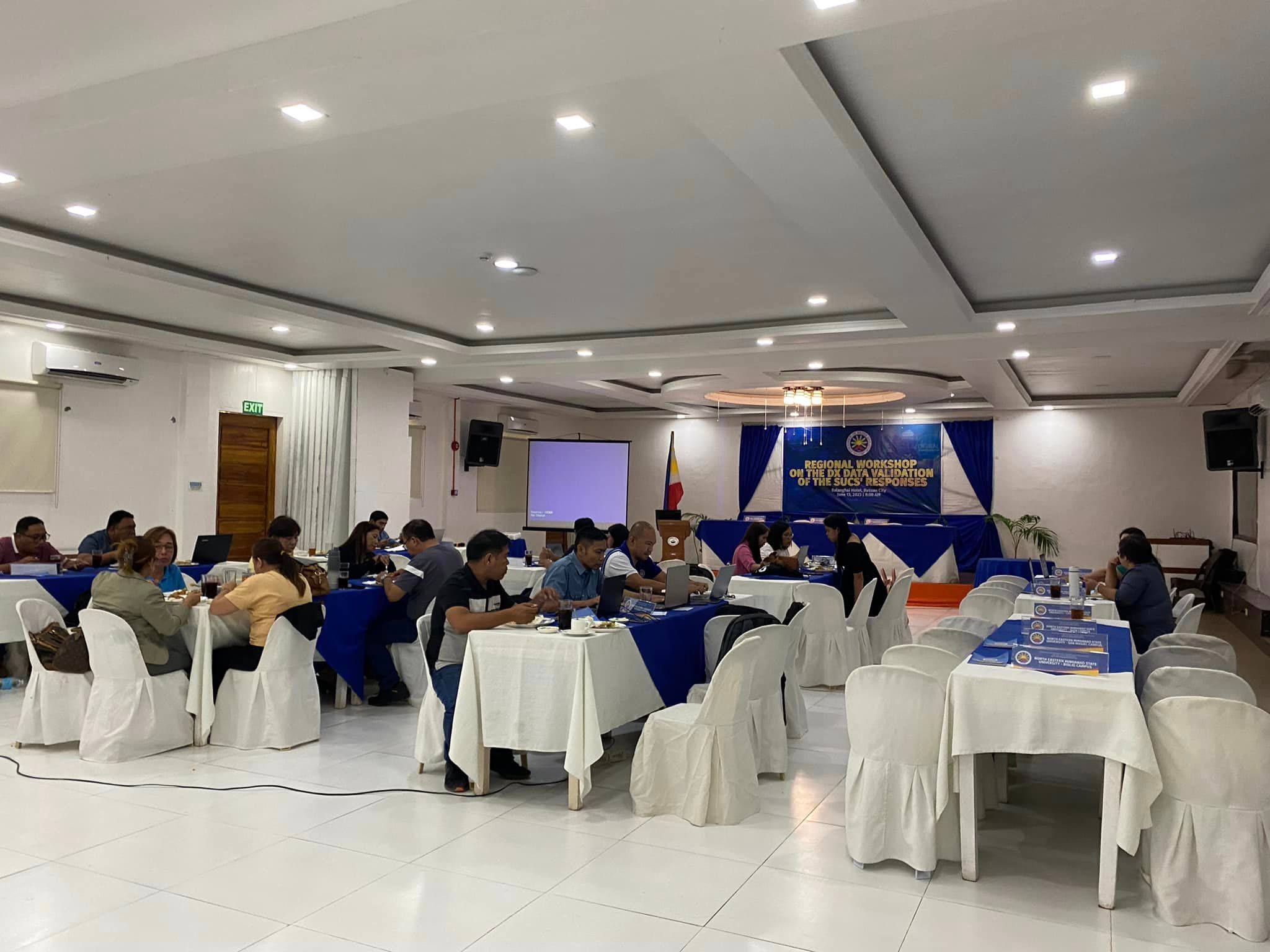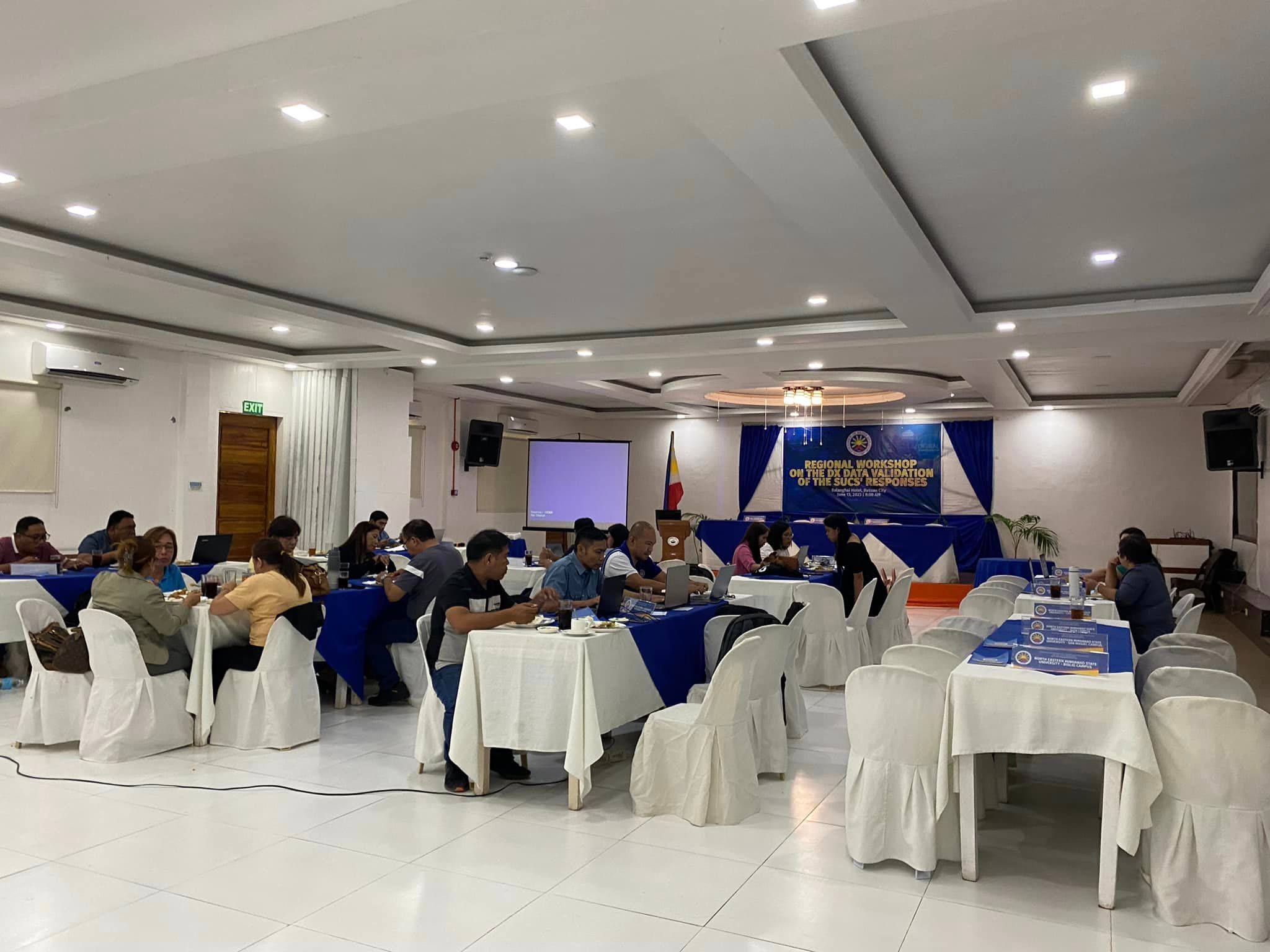 358319481_827338998809065_519301584378808832_n
358355435_1264386987527999_9118751716720943305_n
The Commission on Higher Education (CHED) – Caraga Regional Office conducted a Regional Workshop on the Digital Transformation (DX) Data Validation of the Survey Responses of State Universities and Colleges' (SUCs) on June 13, 2023 at the Balanghai Hotel and Convention Hall, Butuan City.
The activity was organized in line with the project entitled "Baseline Data Towards Digital Transformation (DX) of Higher Education Institutions (HEIs): Mindanao State Universities and Colleges (SUCs)," which aims to develop a full-blown concept of digital transformation of HEIs; develop and validate the assessment tools for the digital readiness and digital capability; roll-out the assessment tools; develop baseline data on DX of HEIs; and develop and submit proposals for funding based on the baseline data.
In support thereto, all SUCs (both Main and Satellite Campuses) were requested to participate by accomplishing the provided online assessment tool last May 2023. To ensure that all SUCs in the region comply with the aforementioned, the CHED Caraga Regional Office conducted a workshop on data validation that aimed to identify and discuss the different issues and concerns of the DX survey responses made by the Caraga SUCs to ensure the accuracy, completeness, and consistency of the data they provided.
Moreover, the workshop, facilitated by Education Supervisor II and Management Information System (MIS) Unit Focal-In-Charge Mr. Amy C. Saavedra also presented and validated the output of data processed from previous DX Survey data collection, and provided updates on data collection activities conducted by CHED Caraga.
Attending the one-day workshop were representatives from the following SUCs and their satellite campuses: Agusan Del Sur State College of Agriculture and Technology (ASSCAT), Caraga State University (CSU), North Eastern Mindanao State University (NEMSU), Philippine Normal University Mindanao (PNU Min), and Surigao del Norte State University (SNSU).