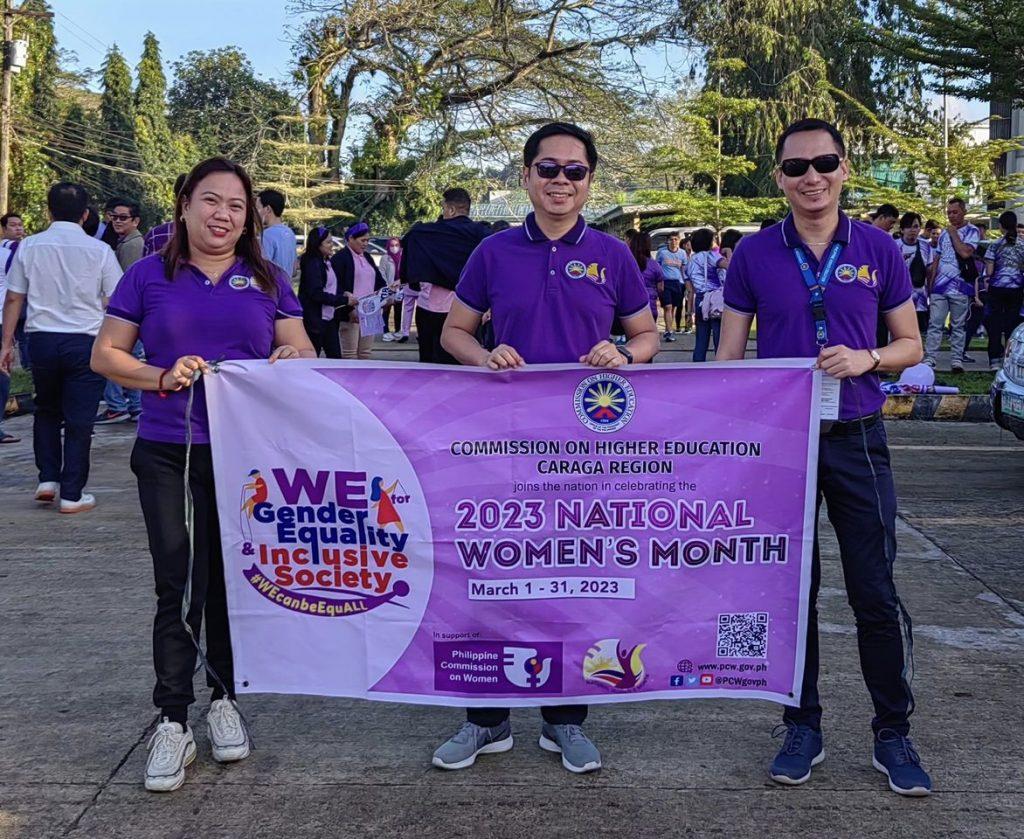 CHED Caraga personnel participate in the Opening Ceremony activities to mark the beginning of the National Women's Month Celebration that will span the whole month of March.
Organized by the Caraga Regional Development Council-Regional Gender and Development Committee (RDC-RGADC), the activities conducted during the morning of March 1, 2023 include a motorcade and opening program, hosted by the Caraga State University.
The personnel in attendance representing CHED Caraga were GAD Focal and Education Supervisor II Dr. Frederick C. Amihan, Education Supervisor II Mr. Everjoy Rabadan, and Project Technical Staff I Ms. Mona Pia Galing.