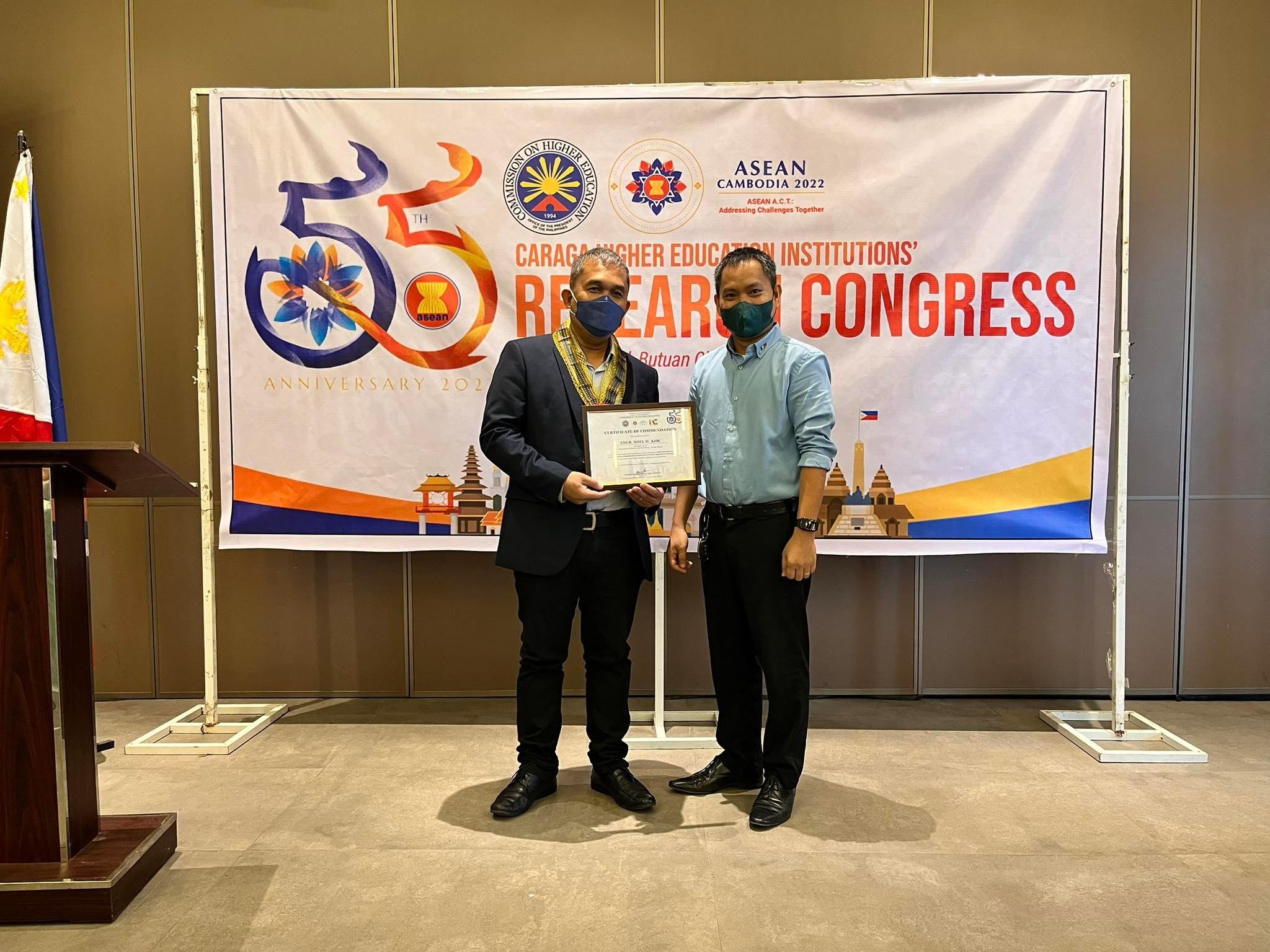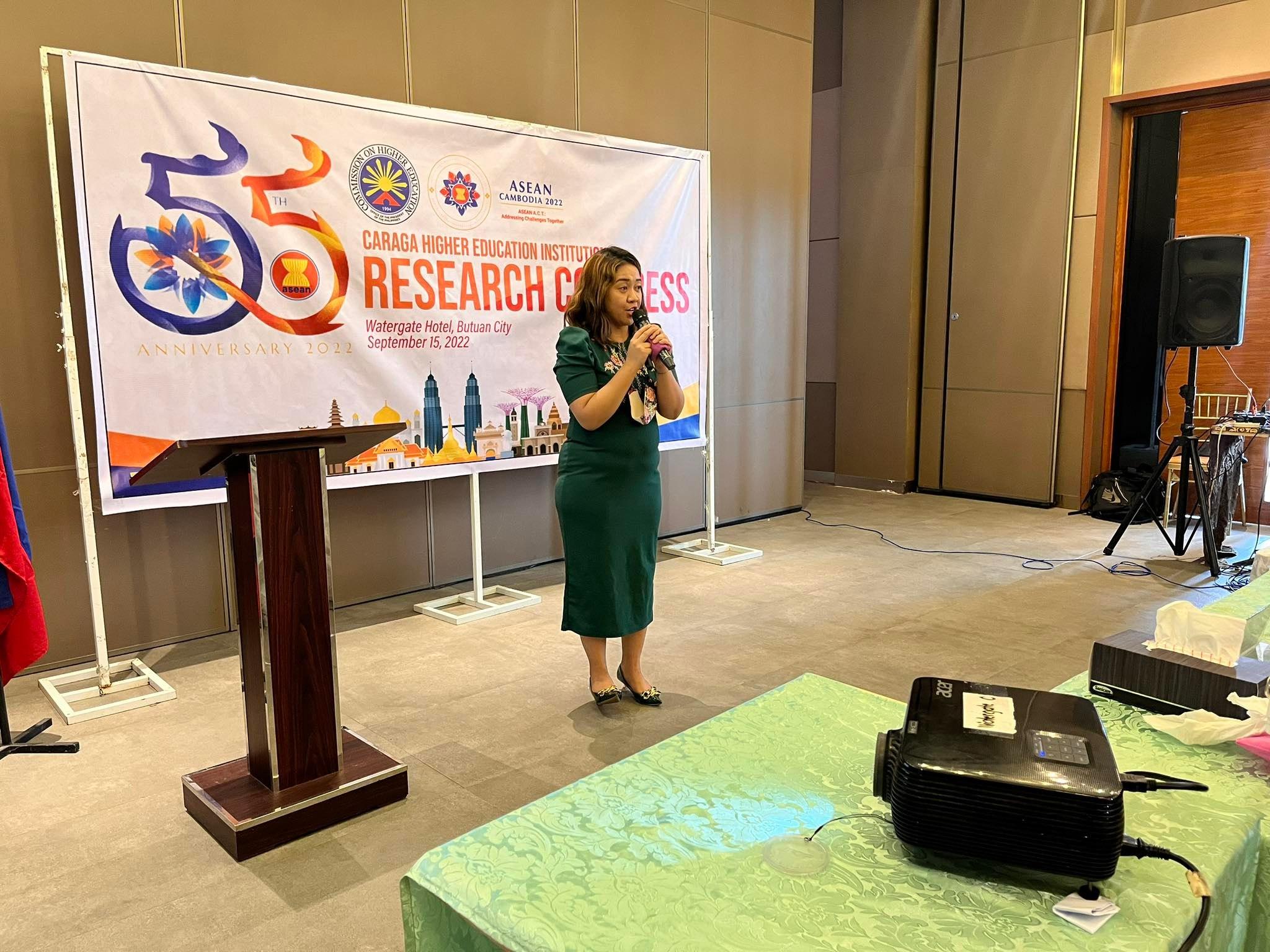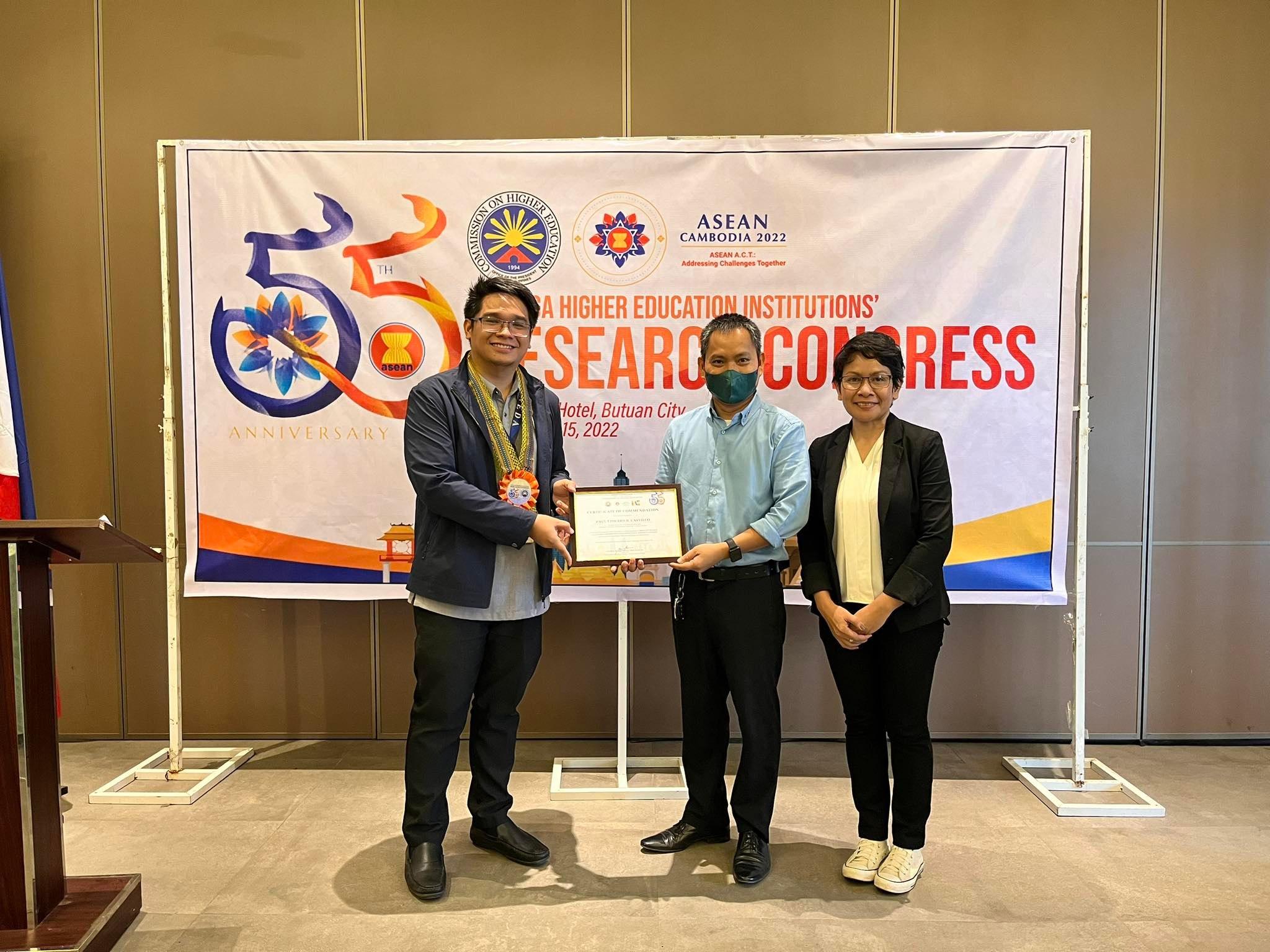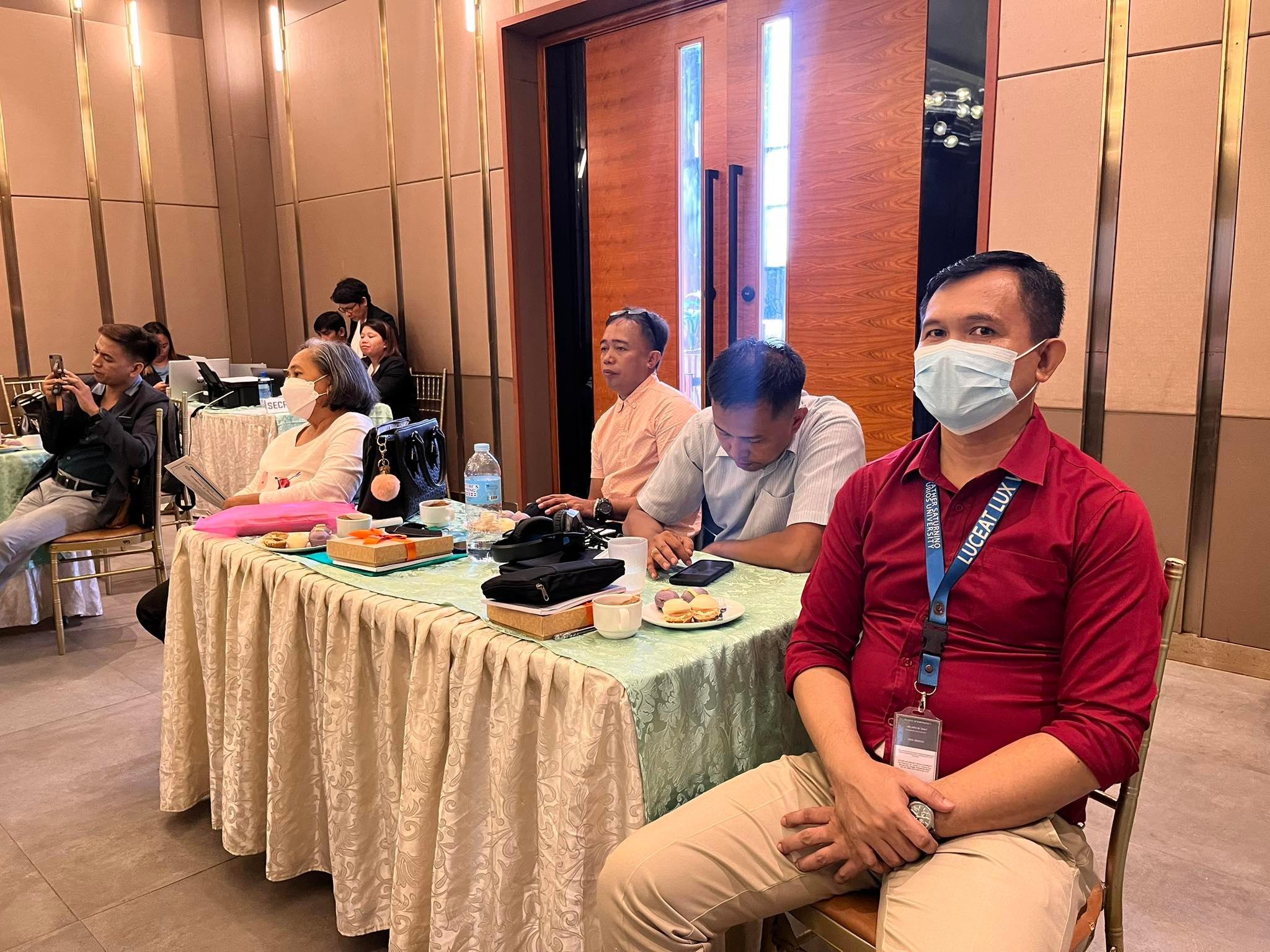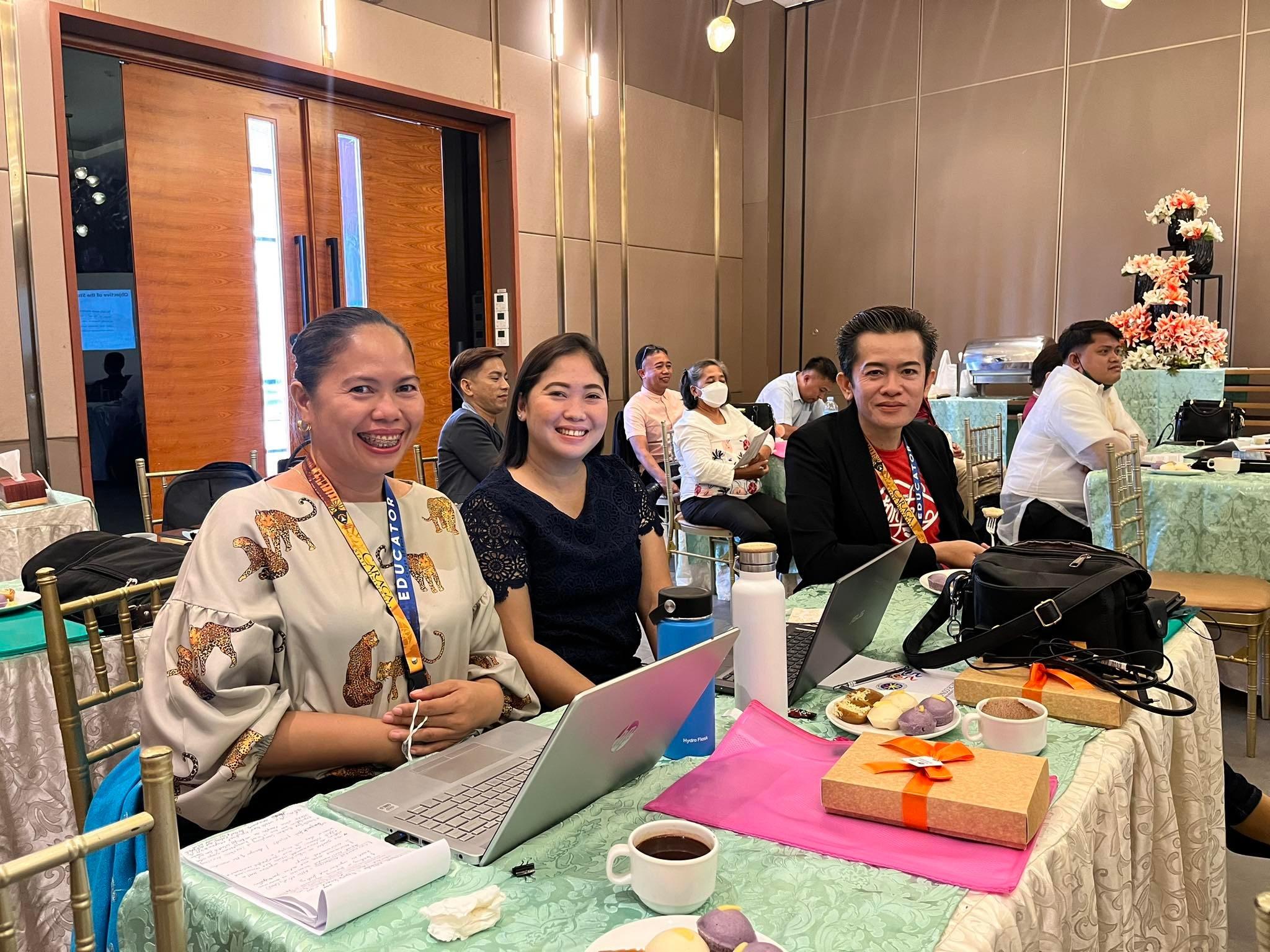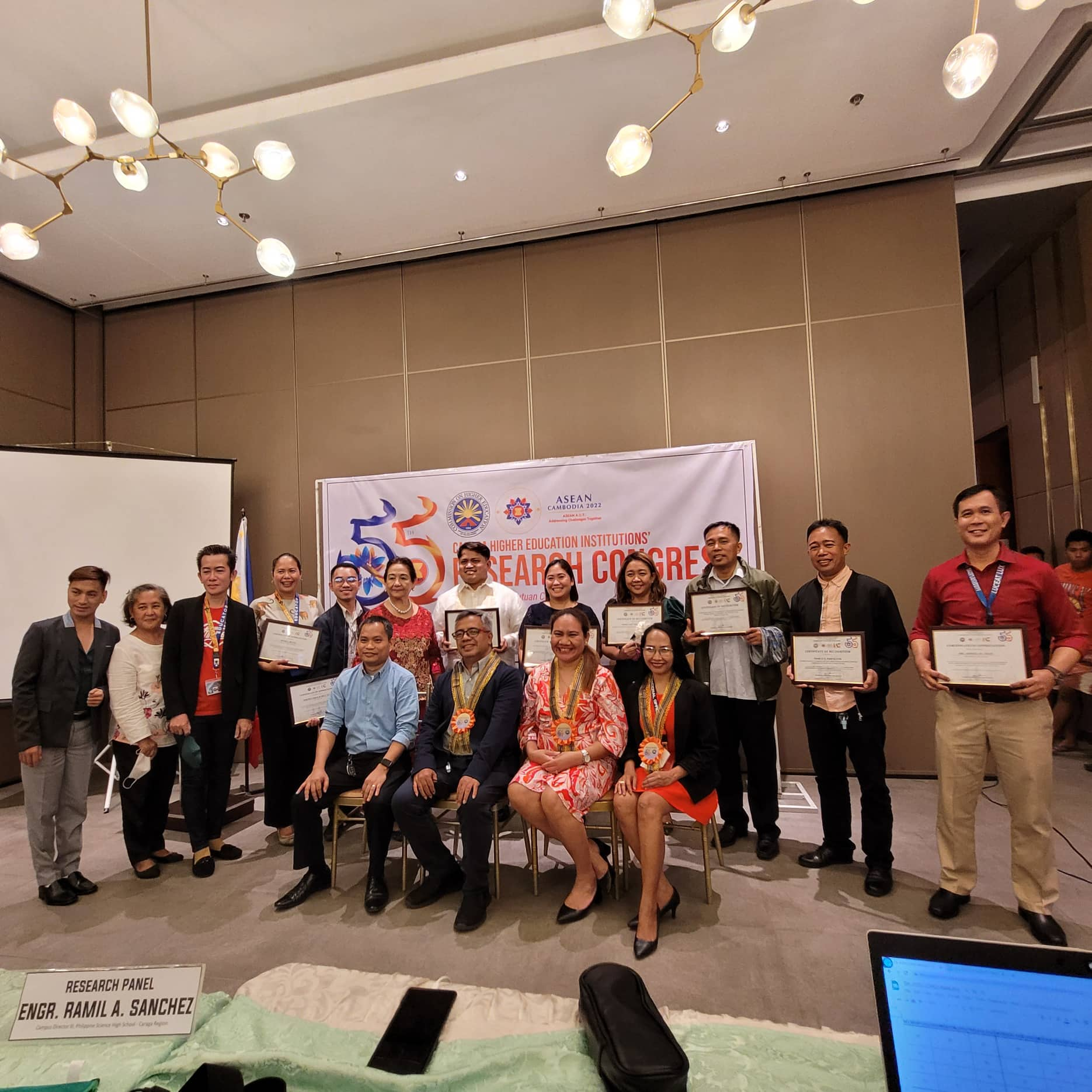 309980073_470624528443056_8678022076732574168_n
310069276_470624495109726_2159937579883672090_n
310167431_470624745109701_2303827734450563688_n
310163069_470624715109704_199130432340211761_n
308674730_470624471776395_5755513739164297106_n
308116372_470624491776393_169289450455026815_n
309203267_470624448443064_6942284824715681189_n
308858582_470624521776390_9175455048385539217_n
308874508_470624755109700_3231305931221607005_n
309275632_470624705109705_8770052485423608288_n
309908883_470624545109721_9220892437278394129_n
309420123_470624415109734_5186132762405151129_n1
In line with the celebration of the 55th ASEAN Founding Anniversary, CHED Caraga hosted its 2nd ever Caraga Higher Education Institutions' Research Congress on September 15, 2022 at the Pavilion, Watergate Hotel, Butuan City.
The congress featured discussions by resource speakers, Mr. Paul B. Castillo, Supervising Economic Development Specialist at National Economic Development Authority (NEDA) Caraga, and Engr. Noel M. Ajoc, Regional Director of the Department of Science and Technology (DOST) Caraga.
Following the talks were the presentations of research by faculty and personnel of Caraga HEIs, which were evaluated by a research panel composed of the following members: Engr. Ramil A. Sanchez, Campus Director III of the Philippine Science High School – Caraga Region, Dr. Lyzyl Lopez-Banuag, Associate Dean at the Philippine Normal University Mindanao, and Dr. Violeta C. Nuñez, OIC-Chief of the Policy Planning and Research Division of the Department of Education (DepEd) Caraga.
Out of 12 research presentations in 3 categories, 6 were awarded:

•Engineering, Innovation, and Technology Category
-Best Paper: Flooding Resiliency of Surigao del Sur, Caraga Region Residences through Rainwater Catchment and Storage System, presented by Mr. Franco G. Pantaleon (North Eastern Mindanao State University)
-Best Presenter: Flooding Resiliency of Surigao del Sur, Caraga Region Residences through Rainwater Catchment and Storage System, presented by Mr. Franco G. Pantaleon (North Eastern Mindanao State University)
•Community, Language, and Culture Category
-Best Paper: Maradjaw Karadjaw: Mga Salia at Pariralang Kultural sa mga Naratibo ng Pook-Panturismo sa Lalawigan ng Surigao, presented by Ms. Gemma Roxas Escultor (Surigao del Norte State University)
-Best Presenter: Delving Into Traditional Knowledge System as Bedrock for benefit Sharing, presented by Ms. Maria Lady Sol Suazo (North Eastern Mindanao State University)
•Educational Structure Category
-Best Paper: Exploratory Case Study on Flexible Teaching and Learning Management System, presented by Ms. Maris Tabalon Lasco (Caraga State University)
-Best Presenter: Exploratory Case Study on Flexible Teaching and Learning Management System, presented by Ms. Maris Tabalon Lasco (Caraga State University)