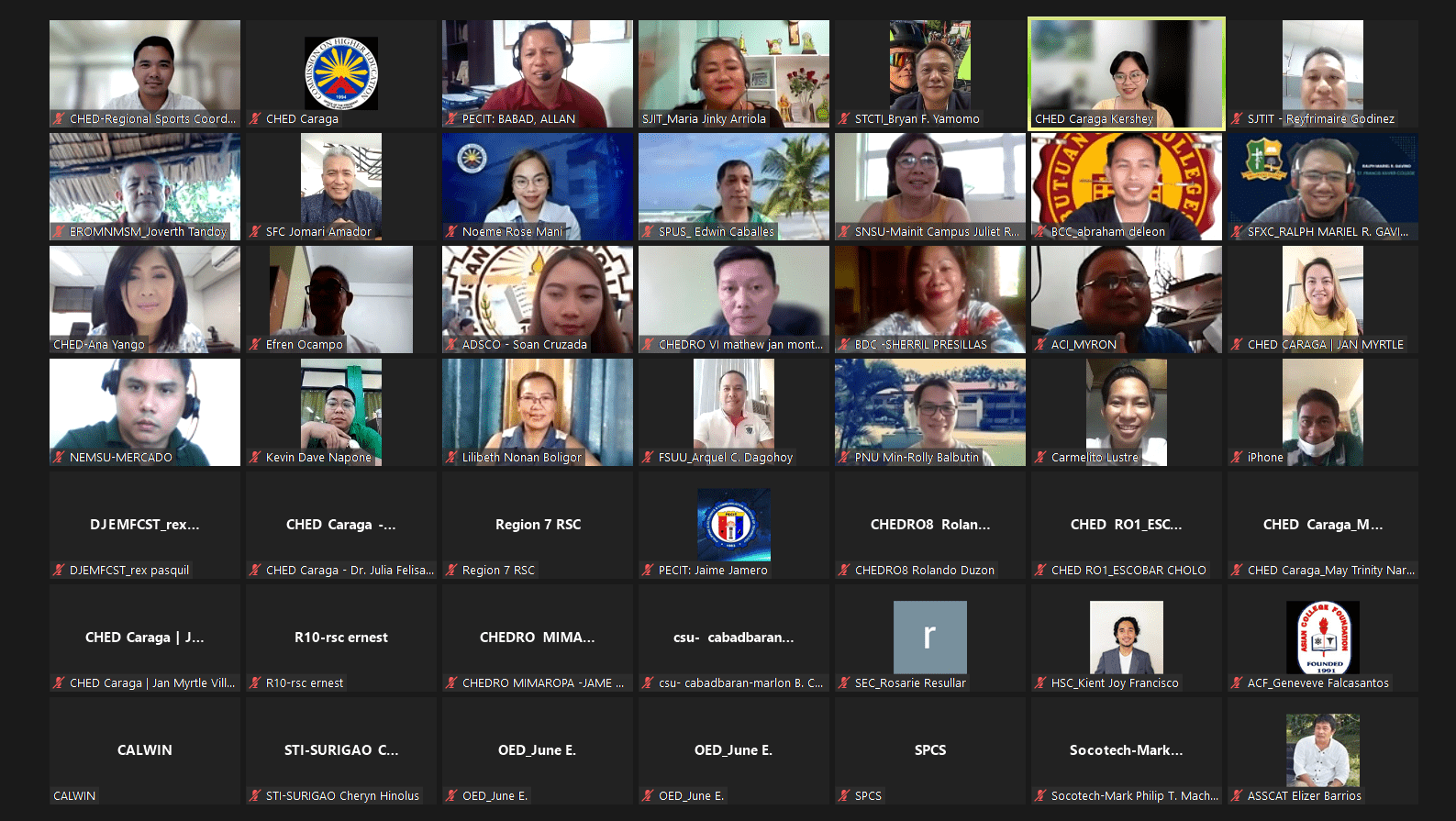 292548309_1245726472632208_7571532352424526023_n
297513402_389582459972686_2317807025514957652_n
The ten (10) Caraga Regional Coordinators of the Unified Financial Assistance System for Tertiary Education (UniFAST) attended and participated in the 2022 UniFAST Midyear Assessment, Catch-Up Plan, and Public Service Values Seminar. The activity was held from July 6 to 9, 2022 at Malay, Aklan.
UniFAST Officer-In-Charge Executive Director Atty. Ryan L. Estevez and CHED Chairman Prof. J Prospero E. De Vera III were both present, and gave inspirational messages and set the direction for the attending regional coordinators.
Following the presentation proper of the UniFAST Midyear Assessment and Catch-Up Plans, a Public Service Values Seminar was conducted by resource speaker Dir. Nelson G. Sarmiento, Regional Director of the Civil Service Commission Region VI.
The activity also served as an opportunity for the UniFAST regional coordinators across all CHED Regional Offices and the UniFAST Central Office officials and personnel to connect and be acquainted with each other through various team-building activities.
The team-building activities were facilitated by Dr. John Mark S. Distor, faculty member of Polytechnic University of the Philippines. The UniFAST coordinators and personnel were divided into diverse groups, where group members were encouraged to be acquainted with one another and work together to accomplish and win the team-building competitions.
The 4-day activity culminated with a Greek white-themed Fellowship Night that involved additional team-building competitions and performances by UniFAST officials, games, merry-making, and a celebration of the successes and milestones of UniFAST.