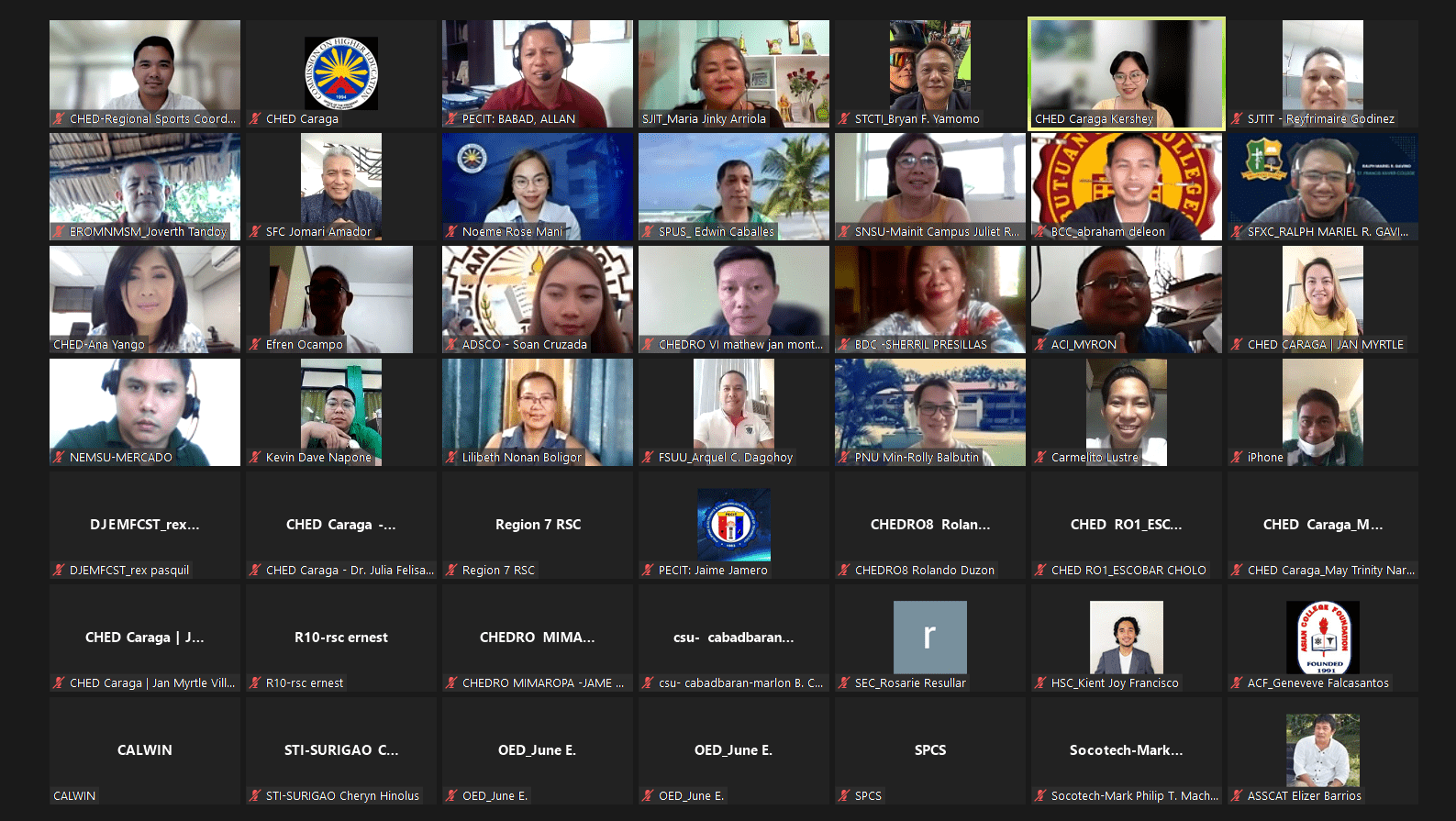 292548309_1245726472632208_7571532352424526023_n
297513402_389582459972686_2317807025514957652_n
The Commission on Higher Education – Caraga Regional Office (CHED Caraga) conducted in-person institutional visits to various Higher Education Institutions (HEIs) from May 25 to 26, 2022. Institutional visits and subsequent monitoring and evaluation of the HEIs were done as part of the mandate of CHED to ensure the HEIs' delivery of quality education and compliance to the Policies, Standards, and Guidelines (PSGs) of the offered programs.
The following HEIs were visited for monitoring and evaluation during the aforementioned dates: Elisa R. Ochoa Memorial Northern Mindanao School of Midwifery, Inc. (EROMNMSM), Balite Institute of Technology Butuan (BIT), and Philippine Electronics and Communication Institute of Technology (PECIT).
Priority areas for monitoring and evaluation were the efforts of HEIs regarding COVID-19 related activities, namely vaccination of students and faculty, implementation of flexible learning modalities, and compliance with the CHED-Department of Health (DOH) Joint Memorandum Circular (JMC) No. 2021-004 "Guidelines on the Implementation of Limited Face-to-Face Classes for All Programs of Higher Education Institutions (HEIs) in Areas Under Alert Levels System for COVID-19 Response." Monitoring was also done on the progress of HEIs on their targets for the One Million malunggay Tree-Growing Advocacy Project, a special project of CHED Caraga.
Additionally, the HEIs were assessed on the following areas:
All programs offered
Student Affairs and Services (SAS); Scholarships; Tuition and Other School Fees (TOSF)
Research and Extension;
National Service Training Program (NSTP)
Governance and Management
Library
Laboratory and Support Facilities
All visits were conducted by the full-force team of the Technical Division, namely Chief Education Program Specialist Dr. Julia Felisa Martinez, Supervising Education Program Specialist Ms. Noeme Rose Mani, and Education Supervisors II Dr. Frederick Amihan, Dr. Criseldo Calinawan, Mr. Amy Saavedra, and Dr. Rolyna Trugillo.