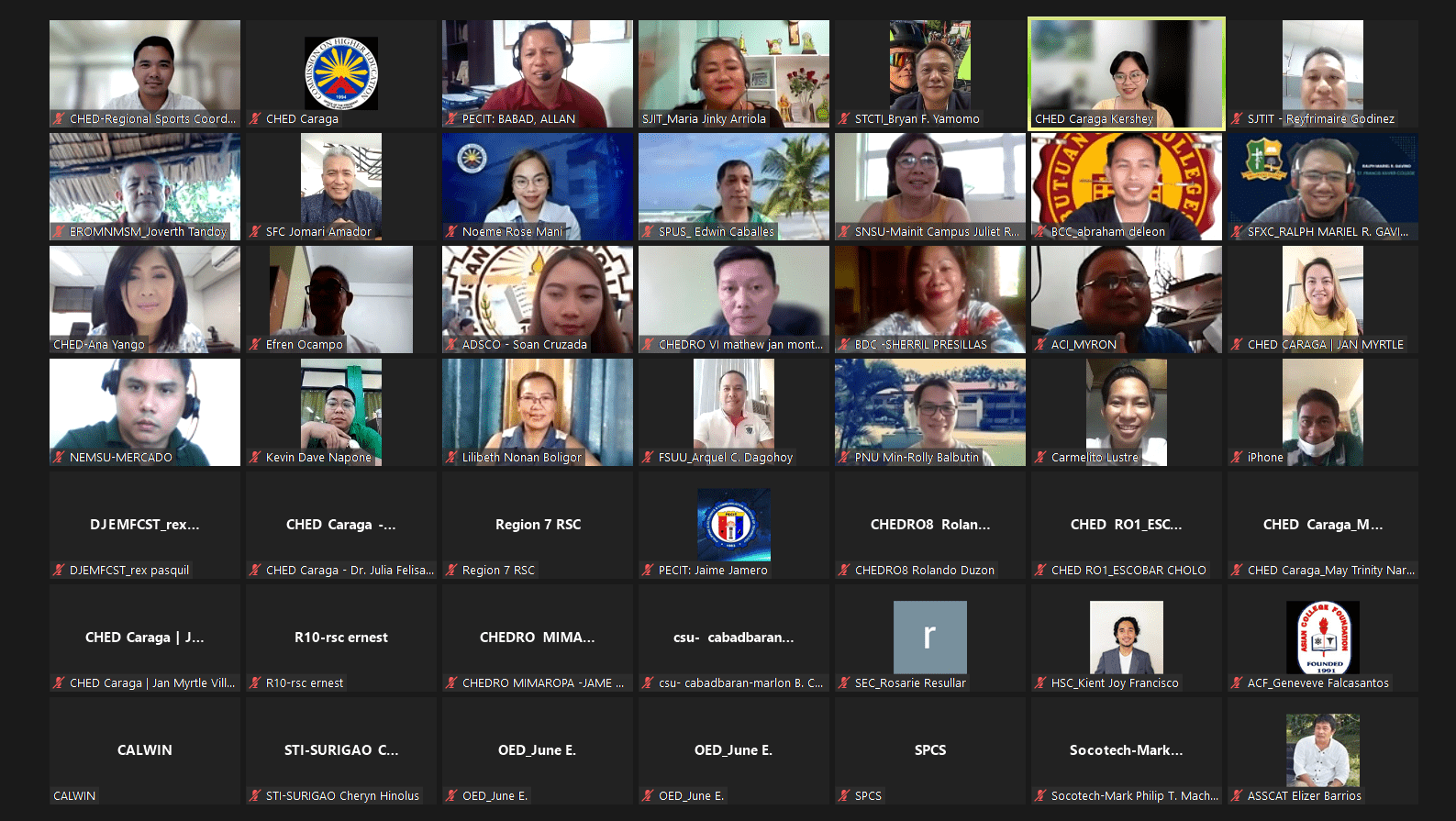 292548309_1245726472632208_7571532352424526023_n
297513402_389582459972686_2317807025514957652_n
The Commission on Higher Education – Caraga Regional Office (CHED Caraga) officially opened the three-day long celebration of the 2nd National Higher Education Day (NHED) and CHED 28th Founding Anniversary. The celebrations were held from May 16 to 18, 2022 and centered around the theme "Claiming Victory for Quality Higher Education: Dekalidad na Edukasyon, Karapatan ng Mamamayan."
For May 16th, the first of the three-day set of activities, the office personnel donned their sports attires for an early-morning warm-up led by CHED Caraga Sports Coordinator Mr. Orpheus Cubillas immediately after the conduct of the weekly Flag Ceremony at the CHED Caraga grounds.
During the afternoon, personnel proceeded to the third floor of the office to participate in a brief opening ceremony of the three-day Health and Wellness activities, which entailed a short program facilitated by the Human Resources (HR) Unit, and followed by a health and wellness-related team activity.
After an opening prayer and singing of the national anthem, Mr. Cubillas led the reading of the Pledge of Sportsmanship, wherein personnel remained standing with their right arms raised to pledge camaraderie, sportsmanship, and respect for the results of the activities to be conducted in the following days.
The short ceremony was succeeded by a competitive Trivia Contest where all CHED Caraga personnel were divided into four (4) co-ed teams with chosen representatives from each team who were tested on their knowledge of the history of CHED.
The winners of this competition and all scheduled competitions from May 16 to 18 were announced during the culmination program on May 18, 2022.
The activities were conducted to achieve the following objectives in relation to the CHED Caraga Health and Wellness activities and in celebration of the 2nd NHED and CHED 28th Founding Anniversary: to improve the overall health of the personnel; develop sportsmanship, talent and camaraderie among CHED Personnel; and to enhance effective coordination between the employees.