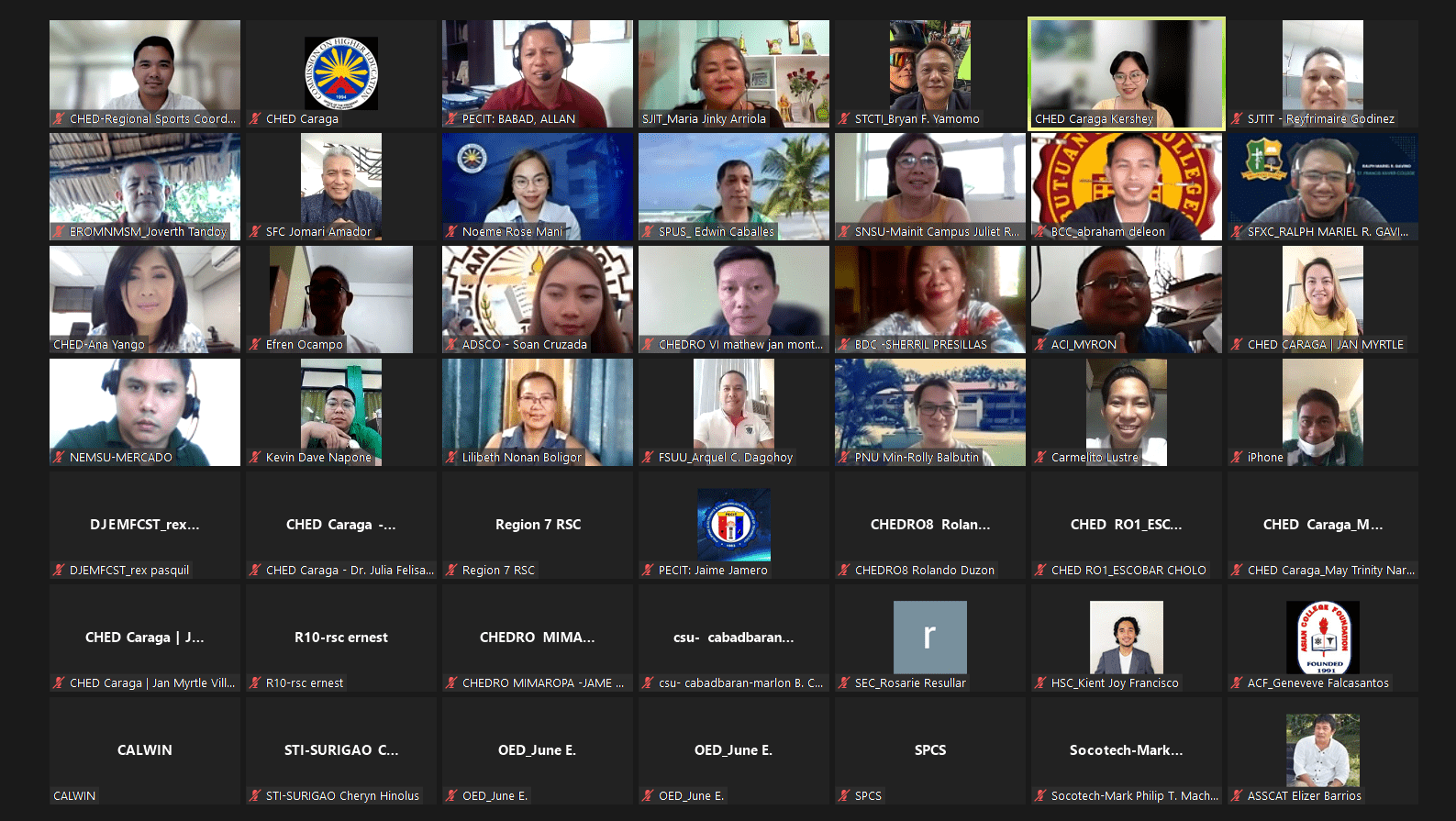 292548309_1245726472632208_7571532352424526023_n
297513402_389582459972686_2317807025514957652_n
The Commission on Higher Education (CHED) – Caraga Regional Office (CHED Caraga) celebrated the 2nd National Higher Education Day (NHED) and CHED 28th Founding Anniversary with a three-day set of health and wellness-related activities held from May 16 to 18, 2022 which centered around the theme "Claiming Victory for Quality Higher Education: Dekalidad na Edukasyon, Karapatan ng Mamamayan."
For May 17th, the second of the three-day set of activities, office personnel enjoyed an afternoon of friendly competition and camaraderie with a series of sports competitions that challenged both their physical and mental capabilities. Held at the third floor of the office, the personnel were divided into four (4) co-ed teams and competed in five (5) sports activities, namely: chess, dama, darts, scrabble, and table tennis.
The winners of these competitions and all scheduled competitions were announced during the culmination program on May 18, 2022.
The sports activities were conducted to achieve the following objectives in relation to the CHED Caraga Health and Wellness activities in celebration of the 2nd NHED and CHED 28th Founding Anniversary: to improve the overall health of the personnel; develop sportsmanship, talent and camaraderie among CHED Personnel; and to enhance effective coordination between the employees.