In light of the conclusion of the K to 12 Transition Program in CY 2021, CHED Central Office requested all CHED Regional Offices to accomplish actions concerning the closure of the Scholarships for Graduate Studies – Local (SGS-L), specifically the 2017 approved grantees.
The CHEDRO Caraga – Scholarship for Graduate Studies conducted its virtual assembly for K to 12 scholars and the sending HEIs, participated by thirty – two (32) HEIs with a total of ninety-seven (97) participants via Zoom last February 22, 2022.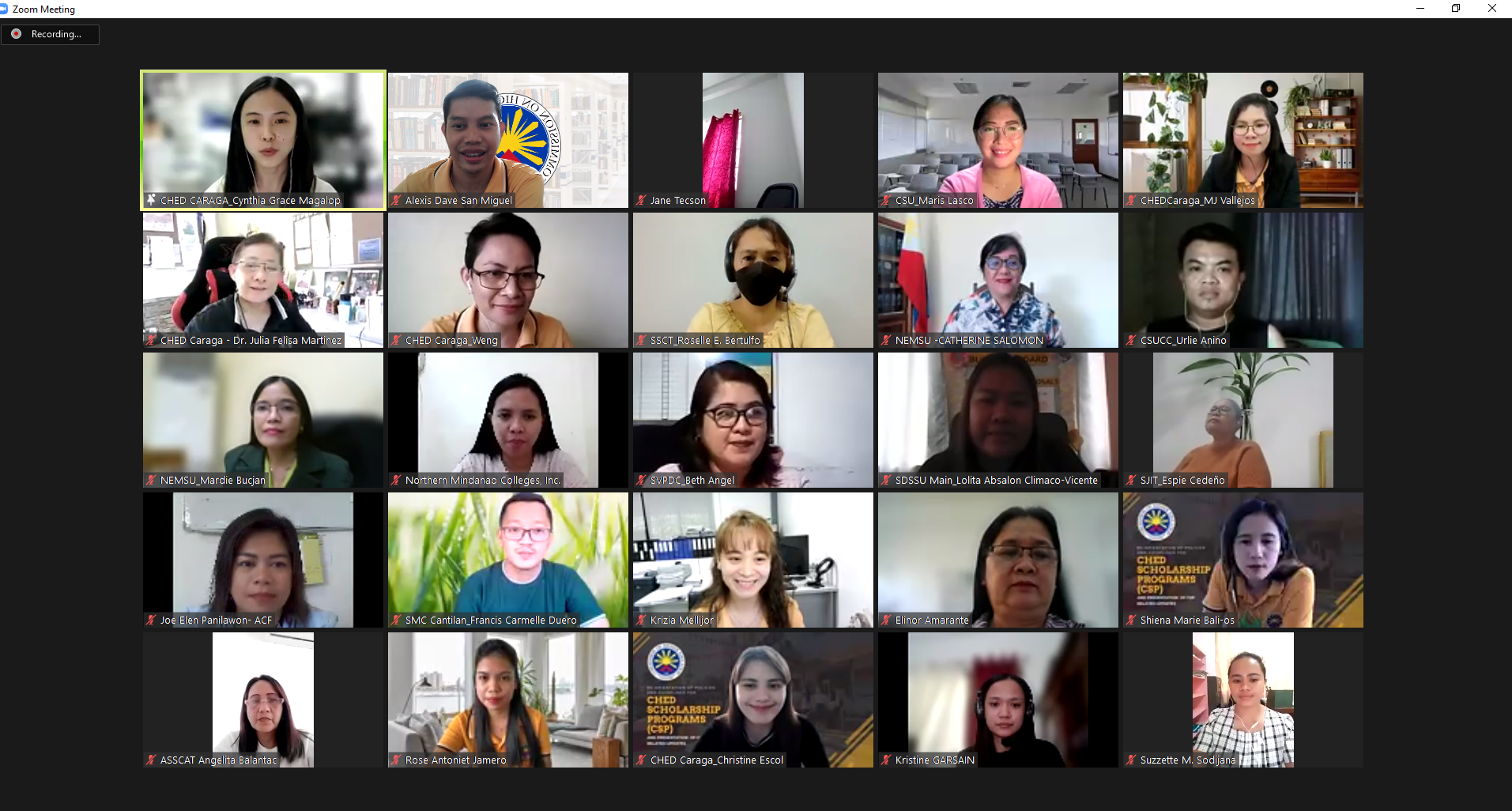 The said activity aims to discuss the initial categorization of SGS-L grantees in line with Annex A, MOED 119 series of 2022, and the compliance of scholars to return service requirements. Facilitators also presented the lacking and pending Certificate of Employment and deloading of SHEs and the pending cases, notices of explanation, LOAs, and special requests requiring revision or updating. Moreover, the facilitators also walked them through templates and forms to resolve issues, special requests, and pending cases.